Tolkien (Pillarist): There is little doubt that, among the vast—if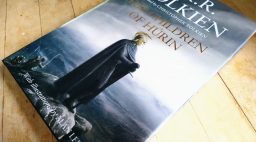 posthumously published—corpus of J.R.R. Tolkien, The Children of Hurin stands out as his darkest and most openly tragic work. It is a tale of doom set against the prince and princess of the House of Hador, and worse still, the great tragedies they are entrapped by are borne witness to by their father, albeit without their knowledge.
Science Fiction (John C. Wright): Let the insanity of that objection sink in for a moment. The activists demonize a book for positing, as a science fictional premise, that all men vanish from the globe, on the grounds that the category of men does not exist.
The article mentions that an all-woman world is a commonplace in science fiction. It has been treated seriously by feminists or suffragettes in such books as The Female Man by Joanna Russ (1975 ) , and Herland, by Charlotte Perkins Gilman (1915).
Review (DMR Books): Brazen imagination. If there's a succinct summing-up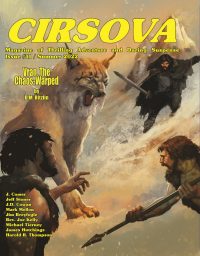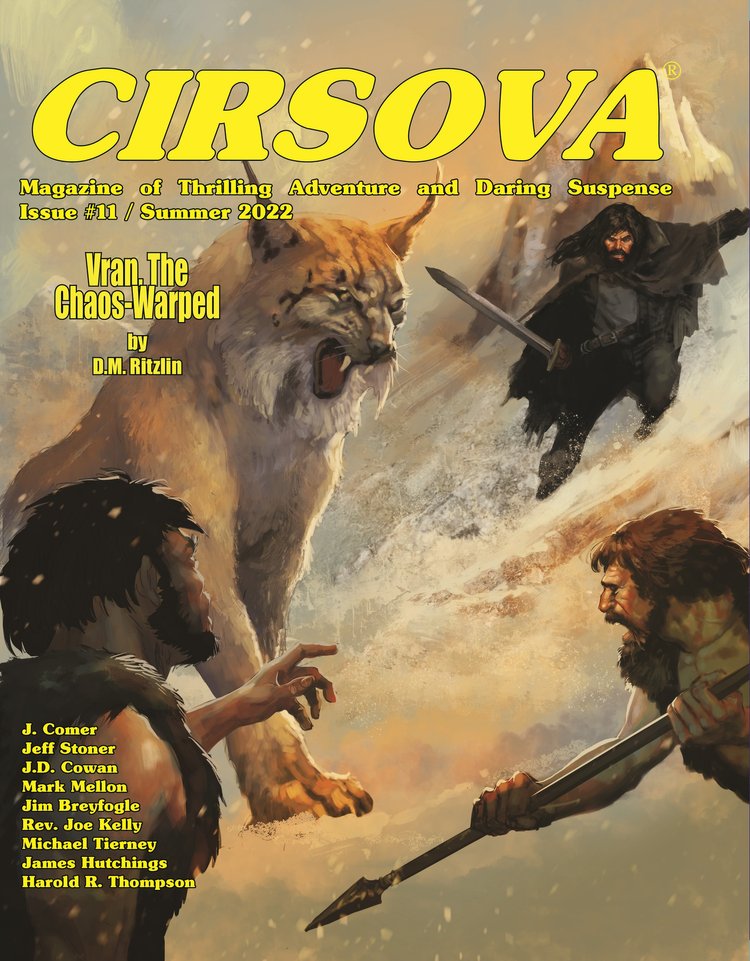 of this issue of Cirsova Magazine, it's those two words. There are some outrageously imaginative pulp stories in this issue.  Commenters talking about mainstream popular culture bemoan the lack of fresh original stories. Retreads of retreads, based on reboots of sequels. As others have said, "originality lies in the Independents!"   So here are Cirsova's very original stories.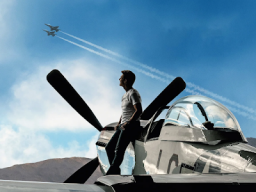 Cinema (The Silver Key): I had more fun watching Top Gun: Maverick than I had any right to. I trekked to the theater the other night to catch a viewing and am so glad I did. You could not wipe the grin off my face. Not from the moment Tom Cruise delivered a classy, simple, direct, pre-movie thank you message to the audience, to the end credits, where I said to myself, damn, that was fun.
RPG (Grognardia): I've never made any secret of the fact that GDW's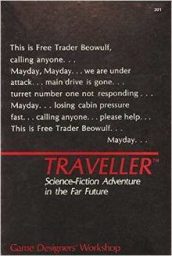 Traveller is my favorite roleplaying game. Over the years, I've played it a lot – perhaps not as often as Dungeons & Dragons but that's to be expected, I think. Fantasy RPGs have always been more popular than science fiction ones and D&D was (and is) the proverbial 800-lb. gorilla of fantasy roleplaying games.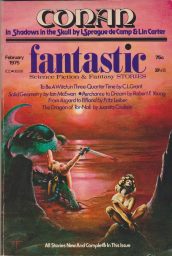 Conan (Sprague de Camp Fan): "Shadows in the Skull" by L. Sprague de Camp and Lin Carter first appeared in Fantastic, February 1975. It is the final story in Conan of Aquilonia, Prestige Books (distributed by Ace Books),1977. The cover art is by renowned artist, Stephen Fabian. A fan favorite since the 1970s when he began appearing in small press fantasy and science fiction publications. Fabian is a self-taught artist. His primary influences are Virgil Finlay and Hannes Bok.
Writing (Pulp Fiction Renaissance): As a young child, my favorite account of King Arthur was published by Baronet Books, under a series called "Great Illustrated Classics." It was a series of adaptations of classic literature for young readers, featuring a full-page black-and-white illustration of the action on every other page within a gorgeous full-color painted hardcover! I loved many: The Legend of Sleepy Hollow by Washington Irving, The Last of the Mohicans by James Fennimore Cooper, The Three Musketeers by Alexander Dumas…But my first favorite was King Arthur and the Knights of the Round Table by Howard Pyle, adapted by Joshua E. Hanft.
Robert E. Howard (Adventures Fantastic): John Bullard: As was mentioned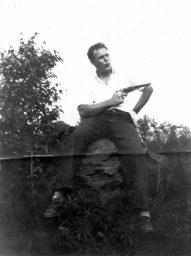 at Howard Days, the Robert E. Howard Foundation Press is going to publish a book containing all the known photographs of Robert E. Howard, his family, friends, places in his life, and photos he took. I "volunteered" to edit the book, and began working on it. I had an idea to take the handful of photos that REH scholars argue over whether that is indeed REH in the photo or not, and have the scholars present their arguments for the readers to decide.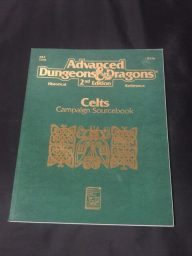 RPG (Grey Hawk Grognard): The other day, someone asked where I thought the 2nd edition Celts Campaign Sourcebook might best fit in to a Greyhawk campaign. The introduction to the book promised suggestions for doing so, but this seems to have been forgotten by the time the book was finalized. First, it's important to remember that, even as presented in that book, the Celts are a barbarian people, with technology (such as arms and armor) below that of the "standard" AD&D setting, and this makes it somewhat difficult to import it as-is into Greyhawk.
Fiction (DMR Books): It being H. Rider Haggard's birthday, I thought I'd take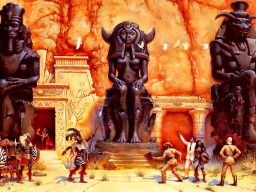 another look at the H. Rider Haggard Project. I first wrote about that interesting endeavor back in 2020. The main question I had, "Who was behind the HRH Project?", was answered by DMR's own Dave Ritzlin. The patrons of the Project turned out to be Howard and Jane Frank. The Franks were both Haggard fans. They also happened to run one of the top SFF art agencies, representing numerous notable artists—and knowing many, many more than that.
Lovecraft (Tentaclii): This is part two of a post arising from the latest Voluminous podcast, in which some of Lovecraft's public letters are read. Sent to a Haldeman-Julius publication in 1923, his letters followed the editor's call for lists of 'the top 10 greatest names of all time'. In my first post I looked at Lovecraft's naming of Remy de Gourmont, and also the use of the perennial alarmist's "inevitable decline of civilisation, starting now" notion, of the sort which can look so ridiculous 30 years later.
D&D (Harbinger Games):  As most everyone who finds this obscure blog knows I started playing OD&D in 1977 and switched to AD&D 1e in 1979 and have been playing 1e ever since. In August of 2022 my 1e campaign, still running, turns 43 years old. Online I see a lot of statements that are variations of, 'I am certain that no one ever used [AD&D rule X]', usually met with choruses of approval. So let me tell you the rules I used then and now!
Horror (Old Style Tales): J. Fremont's debut novel broods heavily in the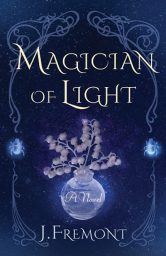 murky, mystical awe of classic horror, and is driven by a powerful, cyclonic energy that deftly pulls the two lead characters' story lines closer and closer together, ginning up a crescendoing tension that makes each successive page turn faster and faster towards the conclusion.
As with so many of the entries in this genre (especially those of Doyle, Stoker, and Onions), the story follows two disparate characters mysteriously drawn towards one another by ageless forces and a hidden past.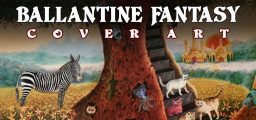 Art (Goodman Games): The decade of fantasy publishing kicked off by the runaway success of the The Lord of the Rings produced not only a flurry of reprints of classic fantasy, but also an entire crop of creative, iconic, and visionary cover designs. Ballantine Books launched its iconic Ballantine Adult Fantasy line on the strength of the fantasy boom, featuring cover art as wonderous as the contents of the books themselves.
Science Fiction (Fantasy Literature): I am here to tell you about another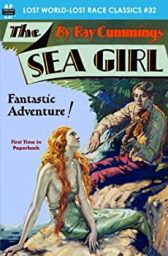 Radium Age wonder, with precisely the opposite scenario. In Ray Cummings' The Sea Girl, all the oceans on Earth mysteriously start to drop ever lower, until the point is reached where barely a drop remains, thus changing practically everything on our fair planet!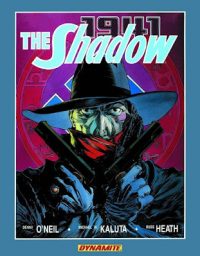 Pulp (Rough Edges): Regular readers of this blog know that I'm a big fan of The Shadow (mostly the pulp version) and have been for more than fifty years now. So it's not surprising that I picked up a hardcover of this graphic novel when it first came out in 1988. THE SHADOW 1941: HITLER'S ASTROLOGER is by the writer/artist team of Denny O'Neil and Michael Kaluta, who produced quite a few excellent issues of The Shadow comic book series in the Seventies.
Science Fiction (Marzaat):  It's another alternate history from Piper though not set in his Paratime series. Like Alfred Bester's "Of Time and Third Avenue", this story hinges on a numismatic matter. Piper's story appeared in the July 1959 issue of Fantastic Universe Science Fiction. Bester's story was published in 1951.
Pulp (Dark Roasted Blend): ASTOUNDING STORIES, MAY 1935 – FULL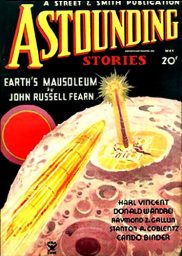 REVIEW The Sun is destroyed and the Moon transformed into a miniature sun… Stupendous stuff. Every chapter leads to something larger and more exciting in a good old Doc Smith tradition. It does not shine in literary qualities, but for the pure "summer blockbuster" of pulp entertainment, this is a very good pick.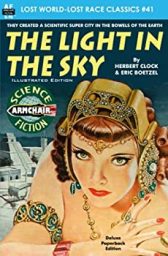 Fiction (Fantasy Literature): The Light in the Sky was initially released in 1929 as a hardcover edition by the American publisher Coward McCann. The book would then go OOPs (out of prints) for almost 50 years, until Arno Press resurrected it as part of its Lost Race and Adult Fantasy series in 1978. It would then vanish for another 35 years, until Literary Licensing released its own version in 2013. And most recently, the fine folks at Armchair Fiction opted to release the novel as part of their ongoing Lost World/Lost Race series, in the fall of 2021 … the edition that I was fortunate enough to acquire.
D&D (Chgowiz-games): Back in the 'aughts, WotC had a forum set up for

folks to discuss D&D. I yoinked this little tidbit from one of the user profiles on that old (and either migrated or closed) forum. I didn't save their name and can't find them in archive.org – so I can't attribute it. Although written for 3e/4e, the mindset herein definitely is something that ALL my BBEVs should be doing… and maybe yours as well. It's just a thought… enjoy!
History (Isegoria): Threatened by consolidation with the US Army, by disbandment, by the elimination of their entire branch of service, the planners of the US Marine Corps scrambled for a solution. Their options: 1) decrease in size and thereby stature to return to filling the Navy's need for a shipborne utility force — ­essentially to return to their past as the Navy's guerrilla hunters and not-­quite amphibious raiders.
Westerns (Rageaholic): It's time to saddle up and revive a genre that is primed for revivification.
Historical Weapons (Frontier Partisans): Right now, I'm digging into John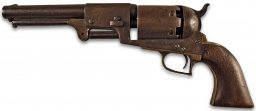 Boessenecker's magnificent biography of the Californio bandit Tiburcio Vasquez. Helluva character, ol' Tiburcio. Handsome and well-turned-out, he played guitar and seduced women wholesale at the same time he and a loyal gang carried out a spree of robbery and horse theft through Central and Southern California.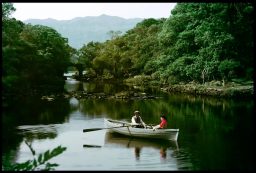 Ireland (Flashbak): These pictures of rural Ireland in the 1950s and 1960s were taken by British postcard maker John Hinde (17 May 1916 – 26 December 1997) and photographers such as Elmar Ludwig from his eponymous John Hinde Studio. Hinde was an innovator in a world where serious photography was black and white, and where colour photography was poor – because neither Ireland nor Britain had the technological capabilities to reproduce the vibrant hues Hinde dreamed of. His pictures were sent to Italy for processing.