Writers (Tellers of Weird Tales): Harold S. Farnese didn't write any stories, poems, or articles for Weird Tales, nor was he a cover artist or illustrator. His eight letters published in "The Eyrie," the letters column of Weird Tales, failed to land him in the top twenty contributors in that category. You might say that he was a pretty minor figure in the history of the magazine and its contributors. Except for that part where he was so central to a certain understanding of what we call the Cthulhu Mythos. Beyond that, Farnese may have been the first person to adapt a work by H.P. Lovecraft to a form other than verse or prose.
Fiction (John C. Wright): Conan is young here. The internal chronology of the stories is subject to some guesswork. But it is fair to say that this is the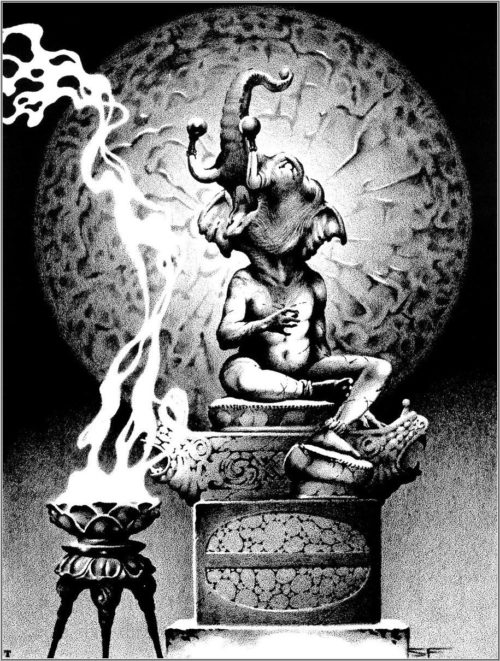 second or third tale in Conan's career, taking place after Frost Giant's Daughter (1934). We see him for the first time in what will be his signature costume: "naked except for a loin-cloth and his high-strapped sandals."
I found, as I often do, that not only is Robert E. Howard a better writer than I was able, as a callow youth, to see he was. He also easily surpasses the modern writers attempting to climb his particular dark mountain. From the high peak, brooding, he glares down at inferior writers mocking him, and, coldly, he laughs.
Particularly when Howard is compared with the modern trash that pretends to be fantasy while deconstructing and destroying everything for which the genre stands, he is right to laugh.
Let us list the ways.
Fiction (DMR Books): After covering Barbarian Book Club's Pre-Tolkien challenge the other day, I figured there's no reason not to join in. Dunsany and Merritt have been pretty well covered so far, so I wanted to review something lesser known. Nictzin Dyalhis or Clifford Ball would have been perfect, but it would feel too self-serving if I reviewed one of those. So instead I selected "The Regent of the North" by Kenneth Morris, which I first read, appropriately enough, in the anthology Tales Before Tolkien. It's the best story in the book besides Merritt's "Woman of the Wood." Interestingly, editor Douglas A. Anderson doesn't believe Tolkien ever read either story, but he included them anyway.
Fiction (Rough Edges): SCARRED FACES is the second novella by Stephen D. Frances featuring Hank Janson (which is also the by-line, of course). In this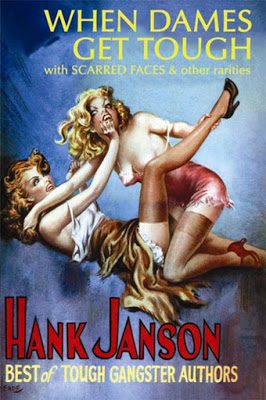 early tale, Hank is still a traveling cosmetics salesman who just happens to wind up in the middle of violent crimes. This time it's an acid attack on a beautiful young woman that leaves her dead. Shortly after that, two thugs kidnap Hank and try to take him for a ride because they think he may have seen too much. Of course he escapes, and from there it's not long until he's mixed up in a dangerous racket that involves several more beautiful young women, at least one of whom wants Hank dead.
Fiction (Ringer Files): I read this book while the temperatures outside were pushing the 110 degree mark. The acceptance of global warming, or at least, climate change has most of us wondering what happens to a planet that heats up. This book, written in 1963, takes a look at the flip-side of that theory and sees the world under another ice-age.

I picked this up a couple years ago along with several other science fiction novels by Silverberg. I've come late to the game in appreciating Robert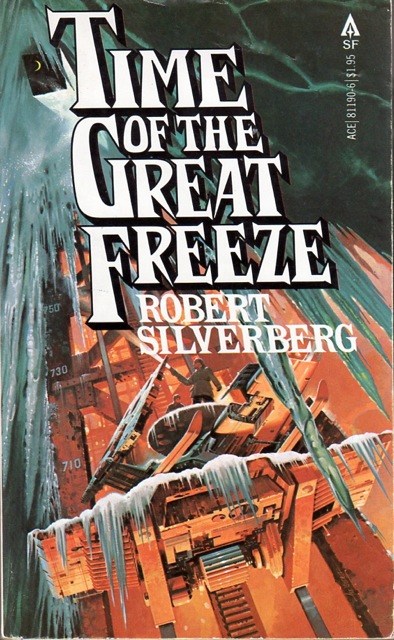 Silverberg's science fiction novels. I don't know how I didn't read his books when I was in my teens and enjoying Asimov and Clarke and others.
Fiction (Black Gate): Although Leigh Brackett (1915–1978) wrote planetary adventures during the Golden Age of Science Fiction and was married to Edmond Hamilton, one of the Golden Age's most praised masters, she seems to, well, bracket the era rather than belong to it. Her stories set on fantastical versions of Mars and Venus are indebted to Edgar Rice Burroughs, while her dark emotional intensity looked forward to New Wave SF of the '60s. In his introduction to Martian Quest: The Early Brackett, Michael Moorcock wrote that "It's readily arguable that without her you would not have gotten anything like the same New Wave … echoes of Leigh can be heard in Delany, Zelazny and that whole school of writers who expanded sf's limits and left us with some visionary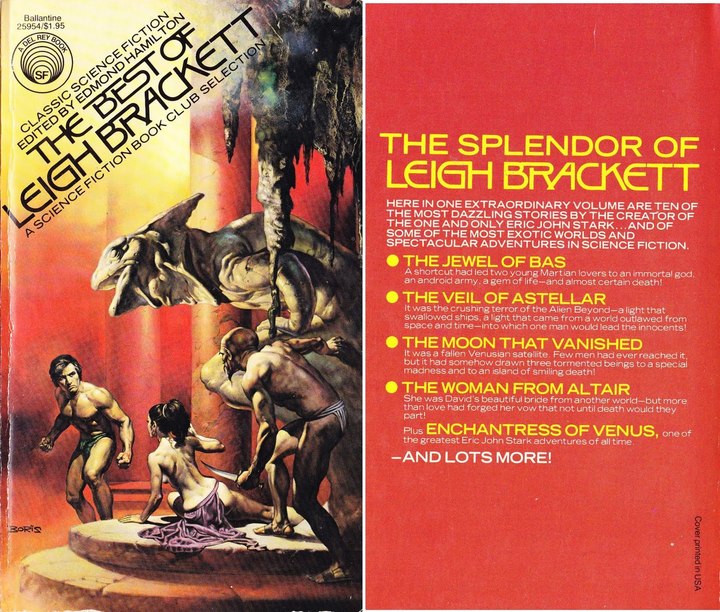 extravaganzas."
Fiction (Lawrence Person): Here's a book I picked up more for the state and the publisher than the author. Dark Harvest was a very active small press from the early 1980s into the early 1990s. They published primarily horror and science fiction, and did very well with it, but managed to kill themselves off by branching out in mystery.
Conventions (Western Fictioneers): If there was ever a time when I was especially proud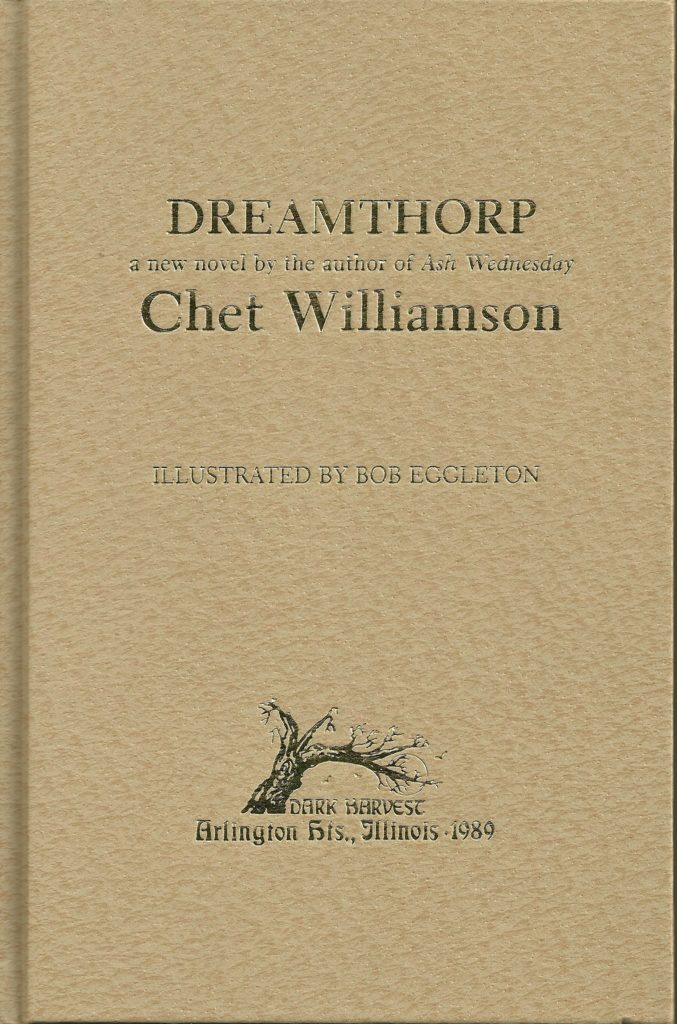 to a member of Western Fictioneers, it was the weekend of our convention in Oklahoma City. Old friends did some catching up, and new friends were made. I lost count of the states represented. (Idaho, New Hampshire, Massachusetts, Nebraska, Colorado, California, Texas, Arkansas, Tennessee, Alabama, South Carolina, New Mexico, etc.) The discussions were intimate and open, and the session topics were deeply informative, thanks to our many knowledgeable presenters.
Fiction (Paperback Warrior): It's hard to guess why William Crawford adopted the pseudonym of W.C. Rawford for his 1974 stand-alone western, "Ranger Kirk." The copyright page says it's by William Crawford and the book is dedicated to "Robert Gene Crawford, my brother." Moreover, the pen name of W.C. Rawford isn't really throwing pseudonym sleuths off the scent. Who was he fooling?
Fiction (Walker's Retreat): The RPG Pundit put out a video about the survey that Wizards of the Coast recently put out about Dungeons & Dragons. He wasn't the only one suspecting this. I did too, and seeing that the survey's cooked to push this meme disease is sufficient confirmation for me to decide to cut WOTC off entirely (and with it, all versions of D&D after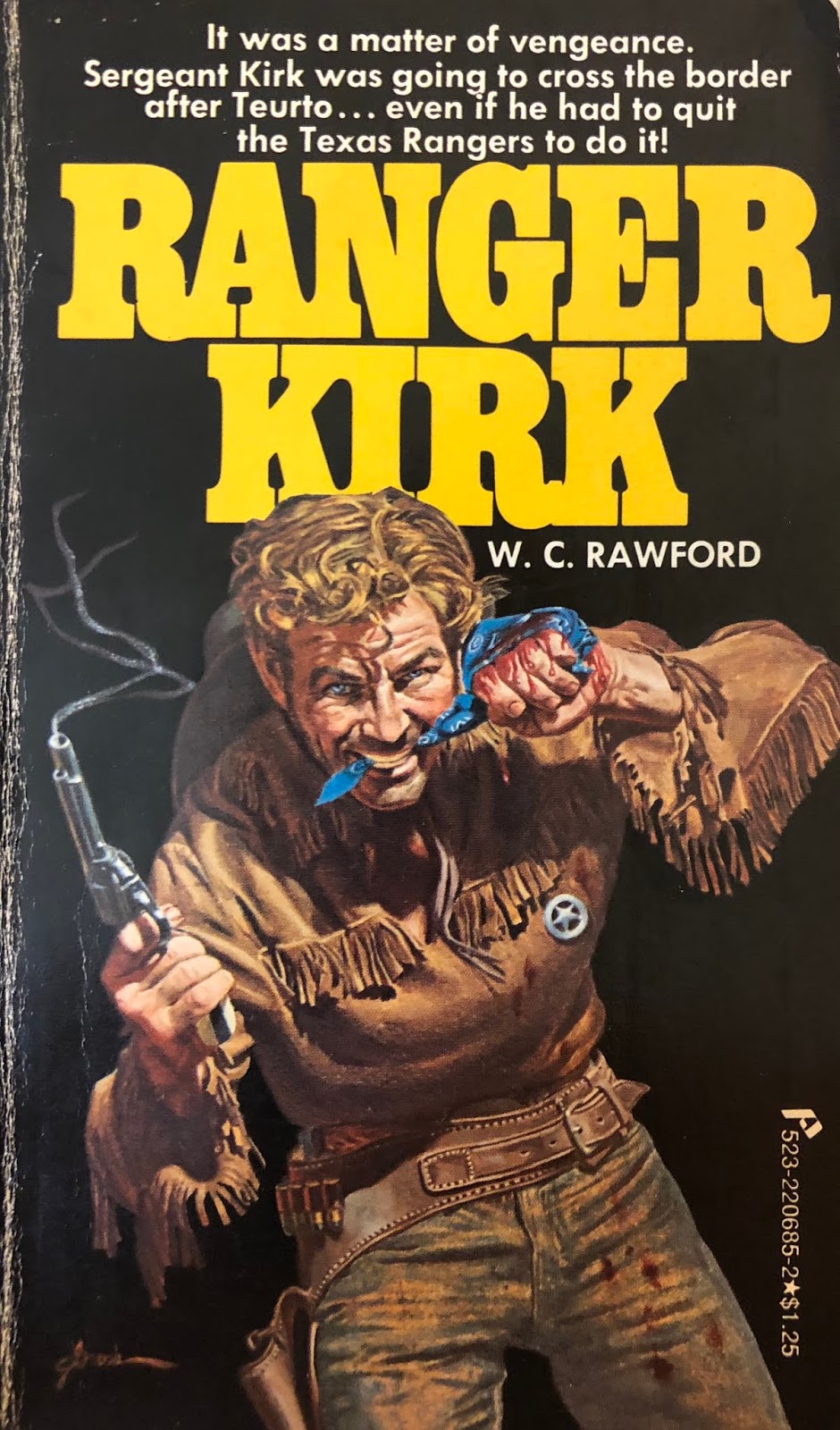 Advanced Dungeons & Dragons, 2nd Edition).
Gaming (Niche Gamer): Square Enix has shared the first gameplay for the recently announced Final Fantasy: Crystal Chronicles Remastered Edition.
Featured above, the first gameplay of the game was shown off during this year's Tokyo Game Show.
Final Fantasy: Crystal Chronicles Remastered Edition is launching for both PlayStation 4 and Nintendo Switch sometime next year.
Comic Books (Injustice Gamer): I know there's the GenCon bit everybody has seen and written about. I just didn't expect the con to deal itself a deathblow this fast, and that's all I'll write here for now.
DC co-publishers Dan Didio and Jim Lee recently did an interview on ICV2 regarding DC's sales year to year and the industry. Bounding into comics provided a little commentary via numbers, but didn't go into analysis, instead asking for opinions in the comments section. Didio seems to think the biggest problem is over-saturation of the comics market, while Lee is pointing to declining traffic at Barnes and Noble and waning interest in The Walking Dead.
Gaming (Table Top Gaming News): I know some of my friends are down at AWA downtown. I'm currently safely at home, grooving to some Sims 4 while I wait for this evening's D&D session. Gotta go take care of that Strahd murder house, y'all! But I know what you are here for are the reviews I know you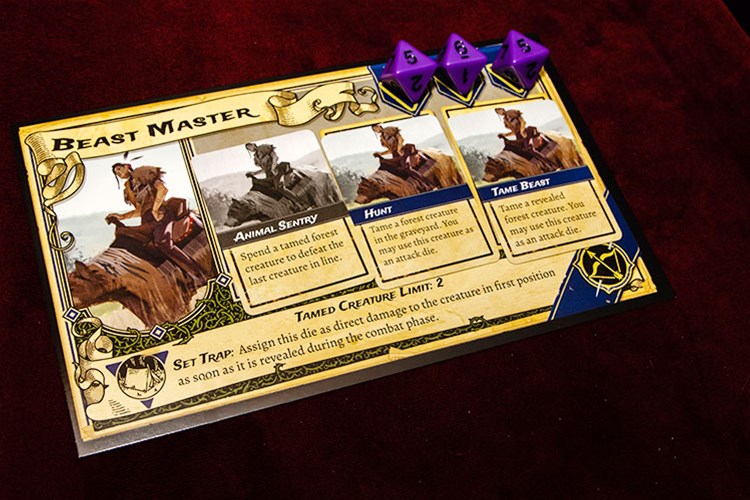 so desperately desire. So let's get to it.
Today we have: Super Mario Bros. Party Card Game, Snow Time, D100 Dungeon, Tower of Madness, The Deck of Many Animated Spells, Kariba, Deities Domination, Seal Team Flix, Nanty Narking, Brass, Yellow & Yangtze, Menara, and Quests of Valeria.