D&D (Walker's Retreat): While I talk a lot about Advanced Dungeons & Dragons 1st Edition, I have mentioned other games that are fit for purpose. Below is a short, not-exclusive, list.
Traveller: I prefer the original edition, but I have yet to see anything disqualifying about the subsequent ones.
Firearms (Tom Kratman): McNamara seems to have been gifted with the reverse Midas Touch, where most everything important that he touched turned to crap. And it was he, the man who tried to make the Navy take a heavy bomber, who also inflicted the M16 on a mostly unenthusiastic and unwilling Army. It was never a great rifle.  It had its good points, sure, notably weight and weight of ammunition, plus soft recoil.  But for combat performance, reliability, ease of maintenance?  Meh.
Fiction (Sprague de Camp Fan): David Grann's book, Killers of the Flower Moon, already a bestseller, is soon to be discussed even more. Martin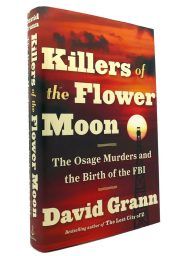 Scorsese's film version will be coming to your local theater in October.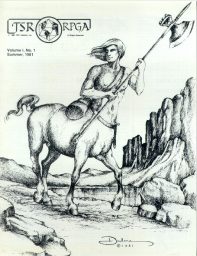 RPG (Grognardia): Polyhedron was the newsletter of the Role Playing Game Association (RPGA), TSR's official "club" for players of its various RPG offerings. When the first issue appeared during the summer of 1981, it wasn't called Polyhedron yet but rather the much more banal "RPGA News."
Firearms (Athlon Outdoors): Echelon: The Modular Springfield Armory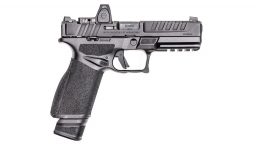 9mm Pistol
"The Echelon was engineered from the ground up to be today's most advanced striker-fired pistol," said Steve Kramer, Vice President of Marketing, Springfield Armory. "This new firearm–with its precision-manufactured COG chassis, revolutionary VIS optics-mounting system, advanced slide design and enhanced ergonomics–is the culmination of years of intensive product research and development to create the ultimate duty and defense handgun."
Hugos (John C. Wright): Robert Heinlein could not win a Hugo Award today. If you are a fan of science fiction, you know how shocking that statement is. If you are not a science fiction fan, I salute you for having better things to do with your time than read stories about space princesses being rescued from bug-eyed monsters by stalwart and clean-limbed fighting men of Virginia; but please let me explain why this is shocking.
Gaming (Hack & Slash): Isn't it disappointing that only digital files are on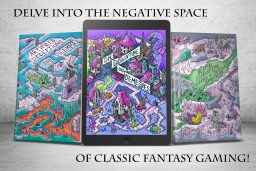 sale at DTRPG? So I've dropped the prices of print copies of my books! Bestial Encounters Caused By Monstrous Inhabitation is now 19.99$ 9.99$ in PDF, 34.99$ 29.99$ in Hardcover, and 29.99$ 19.99$ in Softcover!
Popular Culture (Wasteland & Sky): In contrast to last week's post, let us now take a look as to where the internet is today. It should not surprise anyone to see that it is a far different place. Not only that, but it is slowly on the way out as a valuable ecosystem, being strangled to death faster than any we've ever dealt with before in all of human history.
Robert E. Howard (DMR Books): I was thinking things Howardian the other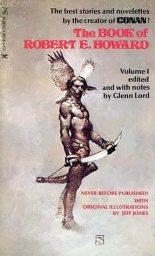 day and realized that the DMR Books blog had never given a shout-out to the Howard Works website. Like Roy Glashan's Library, we've linked to it again and again in days gone by. It's time to make things right and give Howard Works its due.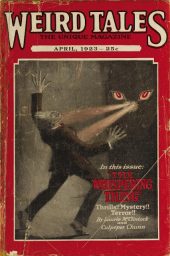 Weird Tales (Tellers of Weird Tales): The first two issues of Weird Tales are of a piece. Both are pulp-sized, or approximately 6 by 9 inches. Both contain 192 interior pages. Each has its own unique main title logo (although the logo for issues beginning in August 1925 are similar to that of the April 1923 issue). Neither has interior illustrations, only decorations used as fillers. (The first issue also has a map in Hamilton Craigie's story "The Chain.") The cover of the second issue, like that of the first, is a two-color image.
Fiction (Paperback Warrior): Before the words "defund the police" became a hot media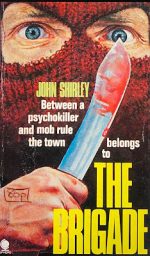 slogan, author John Shirley experimented with the idea for his hard-hitting crime-fiction novel The Brigade. Those of you unfamiliar with Shirley may remember that we have reviewed his installments of the post-apocalyptic series Traveler, written under the pseudonym D.B. Drumm, and his vigilante series The Specialist, written under the name John Cutter.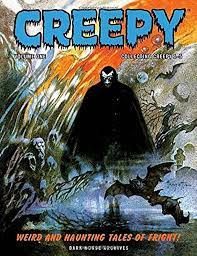 Comic Books (Rough Edges): The black-and-white Warren horror magazines just didn't show up on the newsstands where I grew up when I was a kid. The first Warren magazine I remember seeing was VAMPIRELLA #27 in 1973. I picked it up, enjoyed it, learned of the existence of CREEPY and EERIE, and began seeking them out. I enjoyed them all.
Comic Books (Dark Worlds Quarterly): Jeffrey Jones did some early Sword &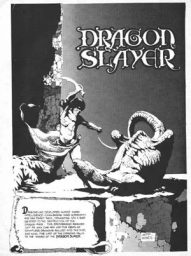 Sorcery comics before and after the rise of old Conan. Some of these comics aren't pure S&S but a mix of caveman stuff, Sword & Planet and that weird blend that is Science Fantasy. No matter the exact genre, Jones's work shows his early promise and ability. Jones would become more selective about comic work, doing the running series of "Idyl" for National Lampoon but concentrating more on cover paintings.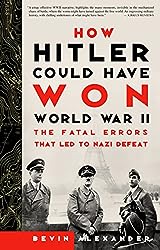 History (Isegoria): Hitler decided to use his highly trained parachute and glider troops to seize the relatively unimportant island of Crete, Bevin Alexander explains (in How Hitler Could Have Won World War II), but he refused to capture Malta, which lay directly on the seaway between Italy and Libya: This absurd choice — made over the objections of Admiral Raeder, the navy high command, and elements in the OKW — marked Hitler's final rejection of a Mediterranean strategy that could have brought him victory.
Horror (The Obelisk): Robert Atkinson Westall, who passed away thirty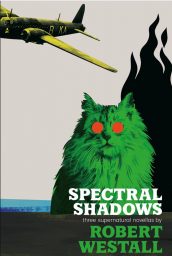 years ago at the relatively young age of 63, is an author who is perhaps best remembered as a popular writer of fiction for children with many of his stories relating to his own childhood memories of living through WW2. His debut novel The Machine Gunners (1975) won him the Carnegie Medal and was later dramatized by the BBC in 1983. However, it is his darker, supernatural fiction that, in my mind, stands out as the acme of his craft as a writer.
Pulp (Pulp Super Fan): I wrote in the pulps for six years. I have no idea where or when some of my stories appeared, or even what name they might have appeared under other than my own or a reversal of my last name, T. Tennob, which I sometimes used. I remember that I once had the idea of using my own name on detective fiction, which was my favorite, another on sports, another on westerns or whatever.
Review (DMR Books): The proprietor of a local bookstore initially brought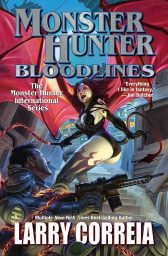 this series to my attention. I think at the time there were at least four books. You see, I have this problem with recommendations: I take them into account, but it may be a while until I come around and decide it's time to read one. That was the case with this series. I put it off until I decided it was time, and boy had I been missing out! I had so much fun that I kept reading. Now, I am one in a legion of fans clambering for new books the moment we finish the latest.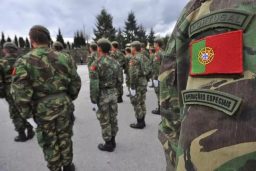 Military (Special Ops): Portuguese military and special forces have a long history of special operations and elite units. Portugal is a relatively small country of 57300 square km and has a population of about 10 million. However, for 500 years, Portugal was a large empire with overseas territories in Oceania, Asia,  Africa, and South America. This required well-trained troops to maintain its sovereignty.
Comic Books (Bounding Into Comics): Valiant Comics' former director of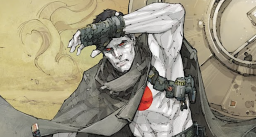 Design & Production, Travis Escarfullery, has recently taken to social media to unload on the company's bad business practices. The company had an epic relaunch in 2012, with owner Dinesh Shamdasani bringing in key talent and creating innovation in a superhero-shared universe that hasn't been done since the silver age of Marvel and DC Comics.