Gaming (Black Gate): Back in the day, I used to play a lot of computer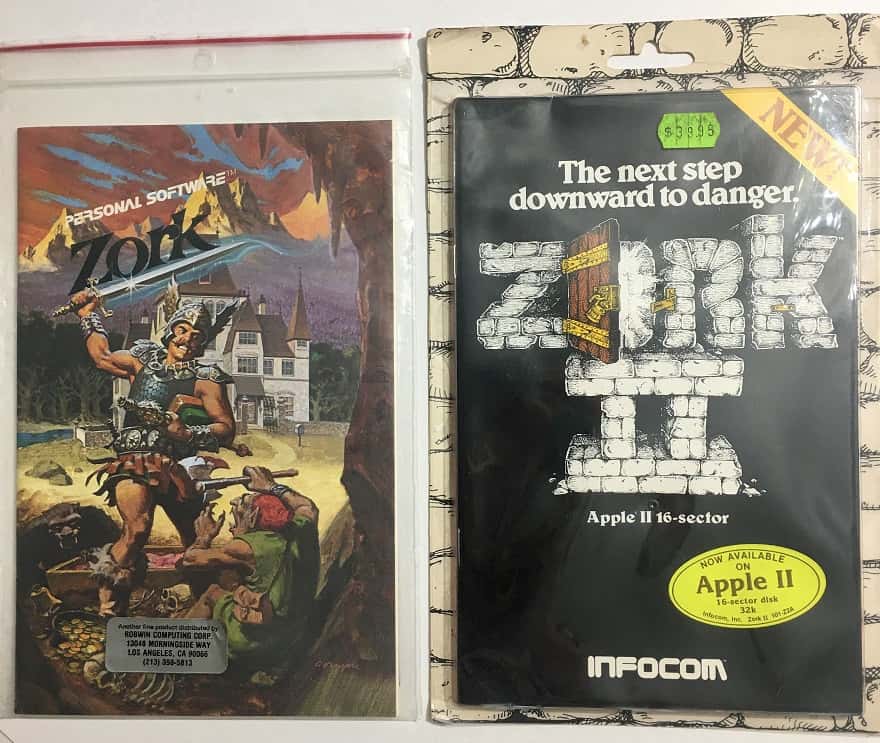 games. And to be honest, I still spend a fair amount of time each week playing, though these days it's pretty much limited to Lord of the Rings Online. I started out in the late 1970's on the Apple II computers in our high school or at the houses of a few of my friends who were lucky enough to have a computer. I bought my first computer, a Commodore 64, when I went to college in 1981, and played a variety of games on it. I particularly remember Wizard of Wor, which was a port from the arcade game that I loved (my friends and I spent a lot of time, and quarters, in arcades during this period).
Authors (DMR Books): I first encountered David Drake's name in the front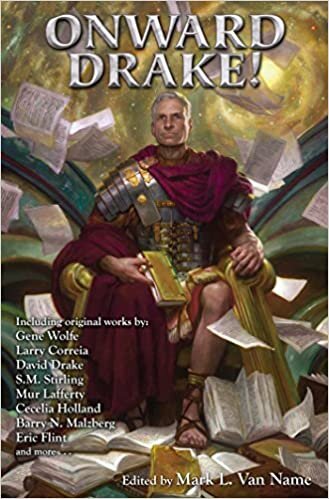 of a used copy of Legion from the Shadows. Therein, Karl Edward Wagner thanked David for determining the timespan within which Robert E. Howard's Bran Mak Morn yarns had to have taken place, according to clues in the texts. Since my inclinations tend to run in similar directions, Mr. Drake sounded like a cool guy to me.
Gaming (Walker's Retreat): Google Stadia launched a cloud-based gaming platform earlier this year. It crashed and burned, and not just due to full retail prices for games you don't own. We'll get to that soon. Today I'm adding yesterday's announcement of Luna, Amazon's entry into this space. Niche Gamer has an article on it, and below is the trailer for it.
Fiction (John C. Wright): Roanoke Academy for the Sorcerous Arts – A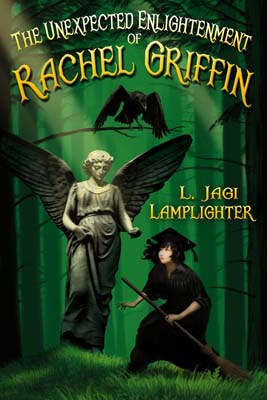 magic school like no other! Nestled amidst the beauty of New York's Hudson Highlands and hidden from the eyes of the Unwary, Roanoke Academy is a place of magic and wonder. It offers everything a young sorceress could desire—enchantments, flying brooms, and the promise of new friendships.
Games (Table Top Gaming News): Battlefront had their big Live Launch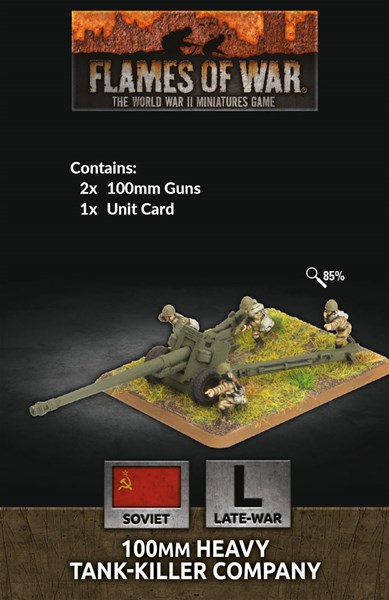 weekend for the new Soviets coming to Flames of War. This week, they continue their releases with some more units, as well as some accessories and even a battlefield terrain pack. Have yourselves a look.
Game Fiction (Wasteland & Sky): For those unaware, Choose Your Own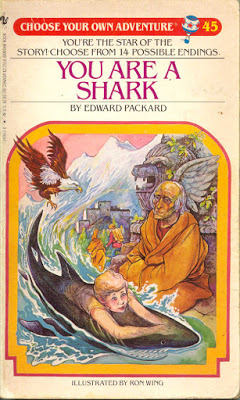 Adventure was a series of over 250 books (184 main series and many side-series and spin offs) all written in novella length. They were all pulp adventure stories in different settings from historical settings to space to mythological to spy to mystery and everything in between. The series ran from 1979 to 1998 (there's that year again) and were staples of every library and kid's reading collection at the time.
Popular Culture (Adam Lane Smith): The point of male power fantasy and male escapist entertainment is to inspire the male audience to live fully to their own principles just like the heroes in the stories. The problem is that the creators are espousing a very specific post-modern nihilistic outlook brought about by weak fathers or absent fathers. Modern creators supported by Hollywood and big corporations have crushing attachment problems and broken relationships with their own fathers for a variety of reasons.
Sherlock Holmes (Dark Herald): There are two rules if you're going to be playing in some other writers' backyard. First, you have to respect the rules of the game they invented. Second, you need to clear the bloody rights. Both of which Enola Holmes failed to do. The Arthur Conan Doyle estate is suing for infringement now that they know about Enola Holmes's existence. Technically, Sherlock and Mycroft Holmes are indeed in public domain, however, the last ten stories are still under copyright protection.
Book Review (Pulp Archivist): The time for the extermination of the casteless untouchables has come. Only Ashok Vadal and his battle-tested Sons of the Black Sword fight for the fleeing nameless, in the name of an unknown god that Ashok cannot bring himself to believe in. But Ashok knows his duty, even if that forces him to cross blades with his sword brother, the Lord Protector Devedas. And their duel will shake the foundations of the Empire to its core.
Fiction (Rough Edges): THE QUEST OF THE SACRED SLIPPER is another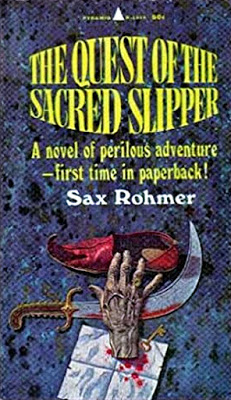 early novel by Sax Rohmer (Arthur Sarsfield Ward) that  was published originally as a series of eight short stories in the magazine SHORT STORIES (appropriate, eh?) from November 1913 through June 1914. The protagonist/narrator is a British journalist named Cavanaugh who, on a ship traveling back to England from the Middle East, befriends an archeologist and anthropologist who turns out to have stolen a sacred relic.
Horror (Too Much Horror Fiction): One of the most popular subgenres of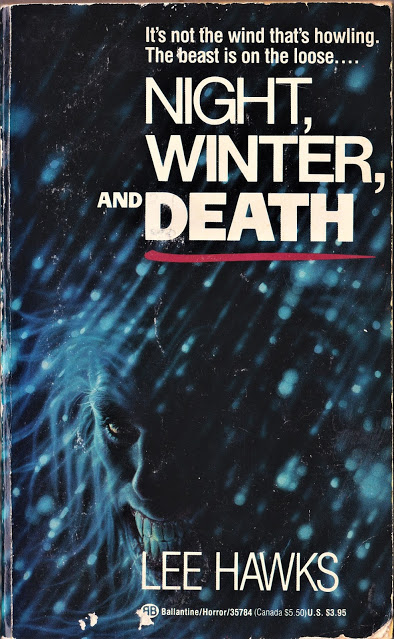 crime fiction is what's known as the "cozy mystery." Authors like Lilian Jackson Braun, Diane Mott Davidson, and even good old Agatha Christie with her Miss Marple series, as well as a television show like "Murder, She Wrote," are prime examples of this style, in which graphic sex and murder are "off-stage," the setting is an inviting village, and the cast of characters is a likeable, friendly lot. I have never read any, but I can see the appeal.
Weird Tales (Dark Worlds Quarterly): Galen C. Colin (1890-1973) wrote for the early Weird Tales. He later went onto write dozens of Westerns, mostly for Wild West Weekly. Those early days writing for Edwin Baird and WT were a good starter for a long and fecund Pulp career.
Art (DMR Books): Jack Gaughan is barely remembered today. Like many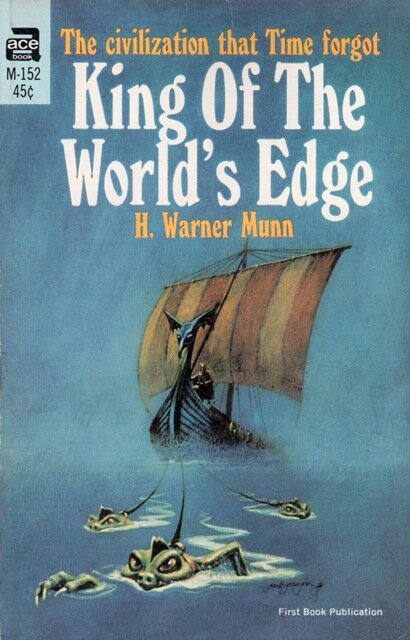 other fantasy artists of the '60s and '70s, Gaughan's art didn't make it past the Great Divide of 1980. Around that date, art directors started demanding more "photo-realistic" art, such as was peddled by the likes of Boris, Rowena etc.
Fiction (Davy Crockett's Almanac): Frederick Nebel's best work appeared in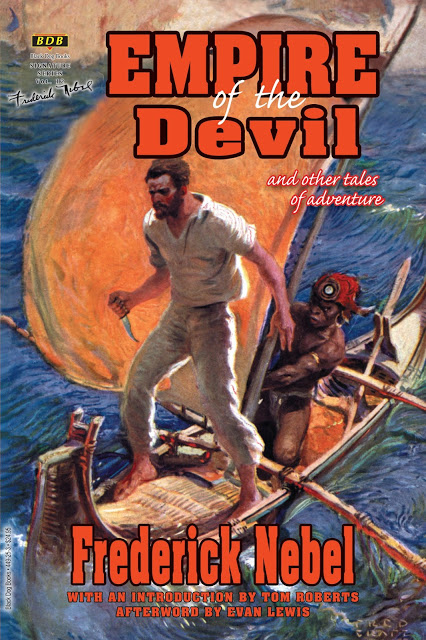 the pages of Black Mask and Dime Detective. You can pick up any of the nine Altus Press volumes featuring MacBride & Kennedy, Cardigan, and Tough Dick Donahue, and be amazed at his command of hardboiled prose. He was one of the top three best writers for those magazines, and you know who the other two are.
Westerns (Western Fiction Review): With Apaches on the prowl, ex-cavalry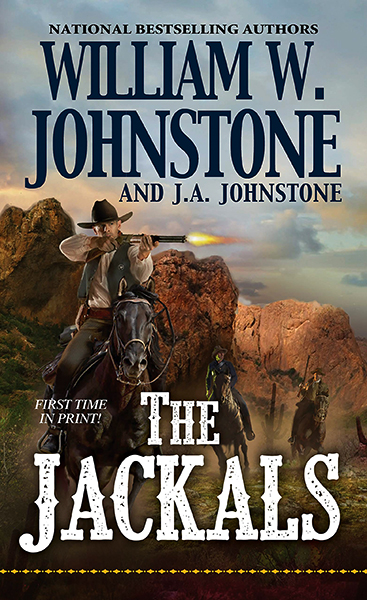 sergeant Sean Keegan, bounty hunter Jed Breen, and ex-Texas Ranger Matt McCulloch take shelter in a West Texas way station – along with a hot-as-a-pistol female bound for the gallows, a spiteful newspaper editor, and a coward with $50,000 who promises them five grand if they'll deliver his blood-soaked stash to his wife.
Westerns (Paperback Warrior): Wisconsin native Henry Andrew DeRosso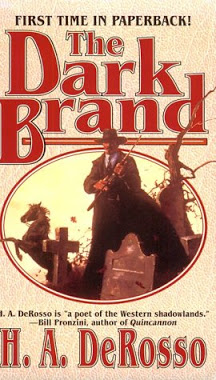 (1916-1960) should have been a bigger superstar in the world of American Western fiction. His lean and readable novels have one foot firmly planted in the world of hardboiled noir fiction while never forsaking the tropes and traditions of a fast-moving western page-turner. Case in point: DeRosso's 1963 book, The Dark Brand, a novel that – for reasons unclear to me – never saw a paperback release until 1998.
Horror (Digital Bibliophilia): F. Paul Wilson is an author who has made his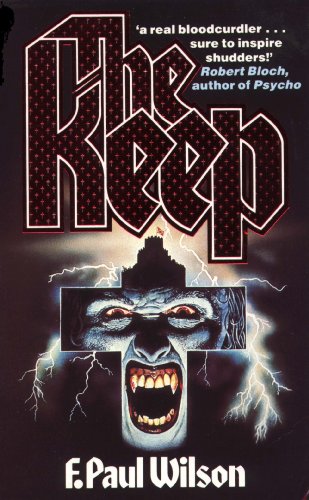 mark. He is the author of more than fifty books. He has covered many genres including horror, science fiction and thrillers. He has also written for the comic medium, plays, television and movie treatments. He sometimes writes young adult novels. In 1981 Wilson published The Keep. A horror novel involving Nazis, a Romanian Castle/Keep and an ancient vampire.
Horror (Sublime Horror): S. T. Joshi has produced great work both as a scholar and as an author of fiction. He has stumbled in both arenas,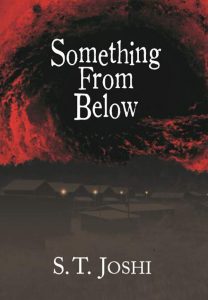 however, and in its current form, Something from Below is one of his most egregious mistakes. Were he to expand and heavily revise the novella, I would quite possibly recommend it, for the basic idea buried beneath the choice of narration, the unrealistic sex, and the frankly sexist overtones is a genuinely weird and interesting one. In this state, however, I simply cannot endorse it.
Fiction (Vintage Pop Fiction):  The Big Kill is the fifth of Mickey Spillane's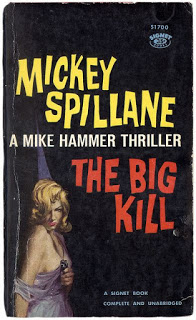 Mike Hammer novels. It was published in 1951. Things have become so bad in New York City that a guy like Mike Hammer can't even walk into a sleazy bar to have a quiet drink without ending up being a witness to a murder. This is a murder that really gets to Hammer. This guy walks into the bar with a little kid, only about a year old.
Cinema (Wastland & Sky): Escape from New York actually does check a lot of the boxes to what makes pulp what it is. It is action focused, it wants to wow the audience and take them to another world, and the main character drives the plot forward in his attempt solve the problem. It has a lot of the right pieces in the right places. But it definitely does fall short in the pulp category in two ways, as Mr. Davis mentioned in his twitter thread above.