Short Reviews – [Just a Tease] The Dark World, by Henry Kuttner
Friday , 19, October 2018
Uncategorized
The Dark World, by Henry Kuttner was originally published in the Summer 1946 issue of Startling Stories. Right now, I'm reading the reprint in Winter 1954 issue of Fantastic Story Magazine, which can be found here on Archive.org.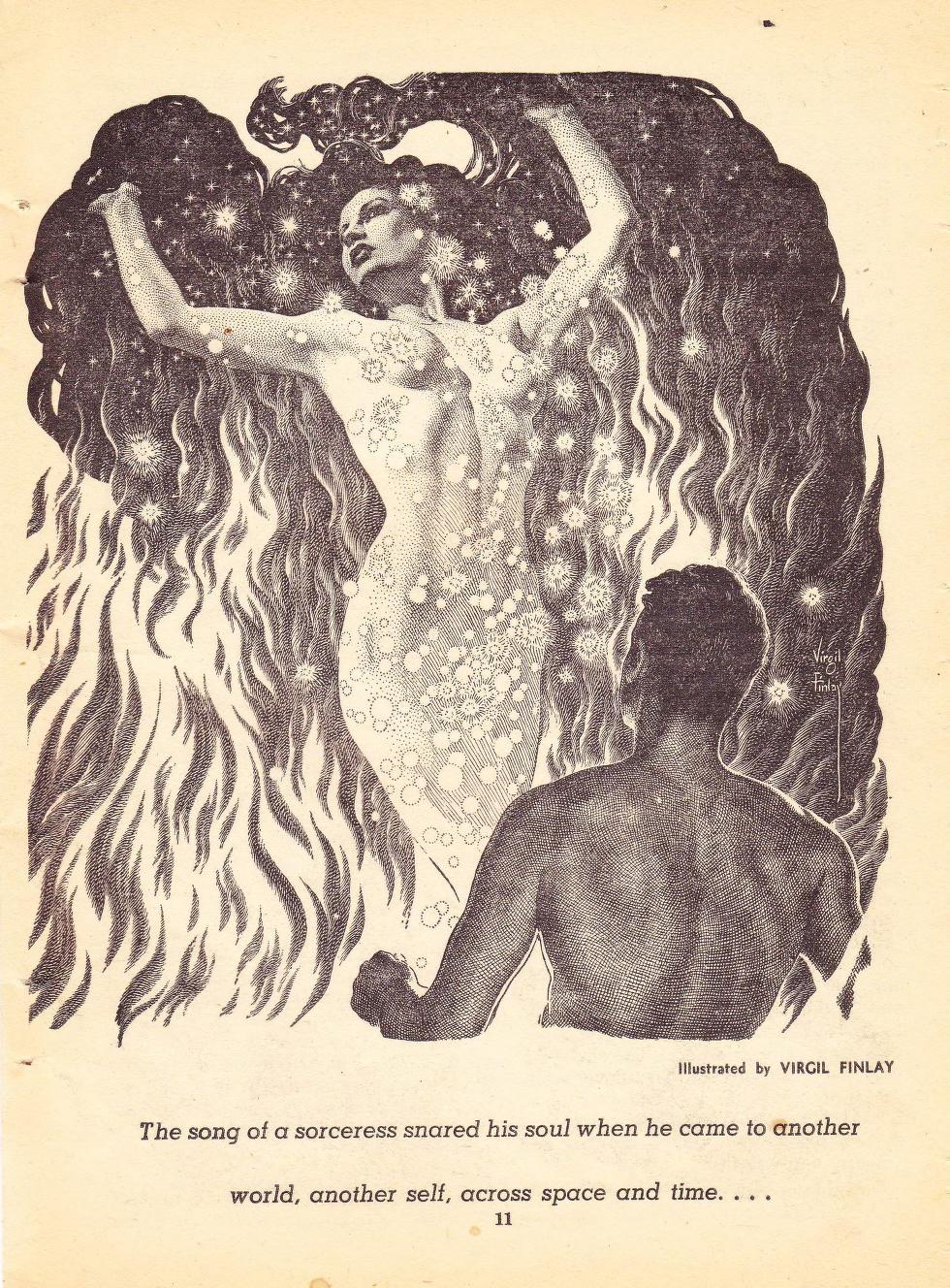 I'm not going to be able to do a full review of this story this week, as I'm buried in Cirsova submissions and of course the first story I'd pick up would be "a complete novel", but I don't want to deprive you of this gem and leave you hanging on Friday.
I'm only a few chapters in, but Kuttner's got this dark, Byronic gothic vibe down. It's been ages since I read Norton's Witch World, but the setup has some striking similarities.
Kuttner's hero is a wracked and soul-cursed WW2 vet who's never been the same since his plane crashed over Sumatra. The witchdoctors did what they could, but if those heathens were the sort, they'd all be crossing themselves at the sight of him.
Witchfires, shades, nightmares and werewolf apparitions haunt him even back in the good old US of A. Then, she appears…