The Stratosphere Menace by Ralph Milne Farley appeared in the March 1939 issue of Weird Tales. A scanned pdf of this issue can be found here at Luminist.org.
This story presented a bit of a quandary for me. Though I'm building my familiarity with the pulps slowly but surely, I'm still sometimes caught out by a story like this where I'm unsure as to which degree of self-awareness the piece was written.
In the case of The Stratosphere Menace, we have either an incredibly mediocre science fiction story, the kind of which the pulps are "known for", or a brilliant and biting satire of the stodgier sort of scientifiction with a mad scientist and a barely competent military that stops him by merest accident. I choose to approach this piece as the latter, and I think there are just enough cues in the text to justify my reading of it as such.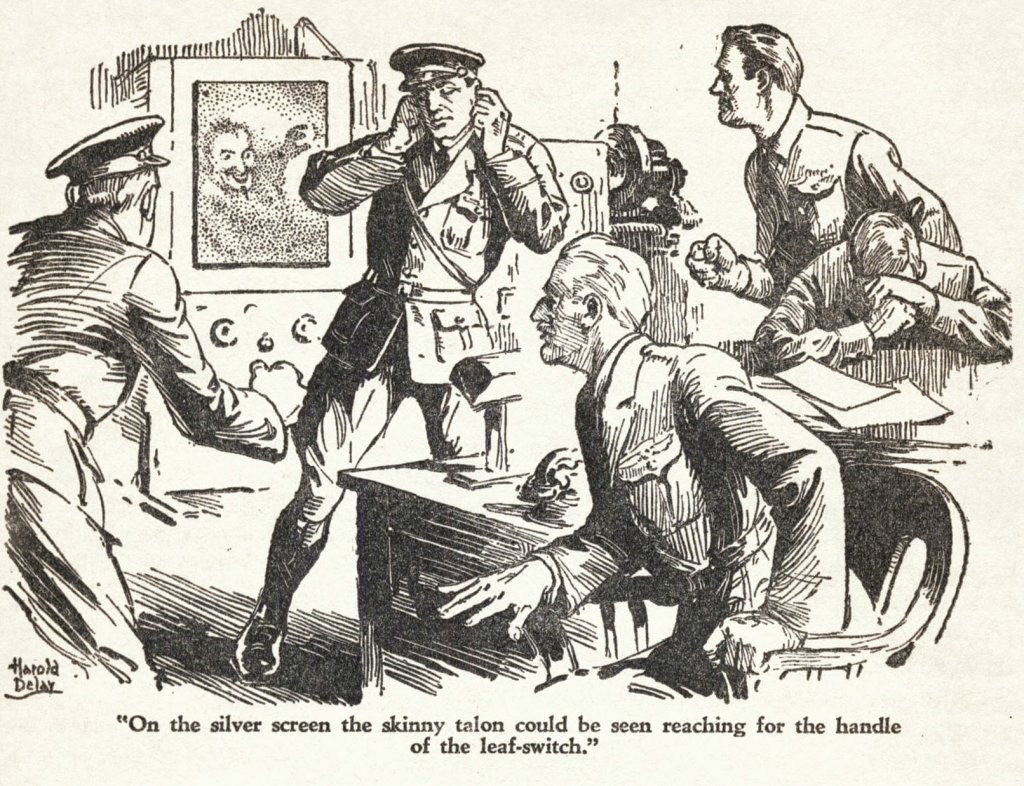 A French climate scientist is on his way up in a balloon to do climate research. Everything seems hunky dory until someone finds a note from Doctor Pierre Brigaud addressed to the ABC Network anchor to be delivered once he's aloft:
Pig! You refused to broadcast my flight into the stratosphere because you say that the mere gathering of meteorological data is note news. Bah! Well, then , I shall give you some news.

I AM GOING TO DESTROY THE EARTH!
The note briefly explains that since the earth's upper atmosphere has 2-to-1 ratio of hydrogen to oxygen and absence of nitrogen, he can set the atmosphere on fire with a single spark and kill everyone.
I'm not all that sciency smart, but this sounds pretty silly! Can someone in the comments check me? Did folks in the 30s believe that the upper atmosphere could actually be burned off like this?
Anyway, the military scrambles to try to stop him before he gets too high, but the military red tape buys the professor just enough time that once the Colonel finally convinces the Coastal Artillery Corps Captain to actually take the shot, the balloon is just out of range.
>"I was taught at West Point that if commanded to do anything illegal, it is an officer's duty to disobey his superior."

>"I always said that that damned rule would make trouble some day!"
Something goes wrong and Brigaud's machine refuses to spark and blow up the planet. He resorts to wadding up a bunch of paper and lighting it on fire; when he opens the hatch, the suction extinguishes more than just the crumpled notebook paper.
Why didn't Brigaud's doomsday machine work? The Sergeant who'd been tagging around behind the Colonel had taken the liberty of disconnecting some of the random looking wires that didn't seem to be meteorological equipment. Go figure.