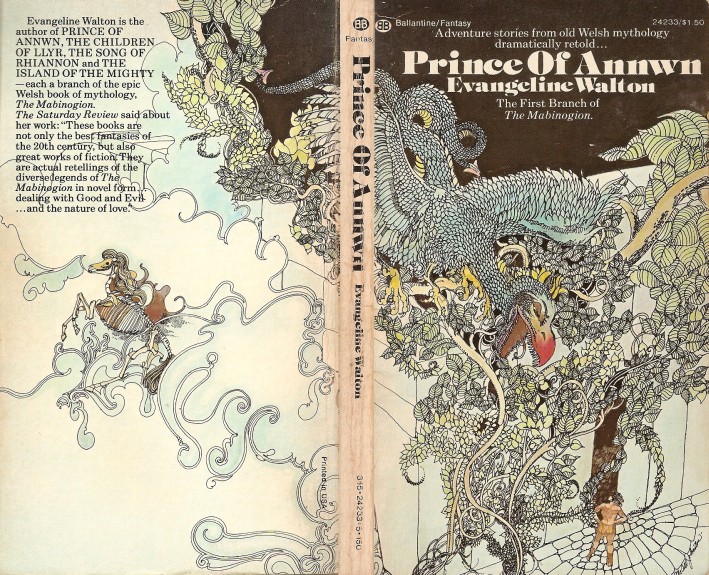 It comes down to the lousy names, really.
Tolkien spoiled us all. And yeah, being a philologist that had invented several languages and then creating a fantasy world to serve as some sort of a Method acting preparation in order to lend them the sort of savor and roots that real languages have…? After reading and rereading the masterpiece that came out of that exercise– which itself was written and rewritten over and over– not much else can really compare. And the bloated big box story monster novel that never really ends? On the basis of the absolutely mediocre names alone they can be safely discarded as not being worth the time.
Sometimes it just seems like that in fantasy there is only Tolkien… and then his imitators that mostly seem unable to write a coherent story that actually has an ending.
Where can you turn for mind-blowing fantasy that has first-rate authentic names that derive from a rich and vivid historical tapestry? And that are also tightly plotted, coherent stories that pack a lot of punch and that pay off everything that is set up with immaculately paced dramatic beats?
Well my money's on Evangeline Walton's Prince of Annwn, which is her retelling of the epic adventure stories of Welsh mythology. And when the cover says "adventure stories", it is not exaggerating. This stuff is on par with the work of A. Merritt and Edgar Rice Burroughs and Jack Kirby. Which is odd when you think about it. I mean, if old pulp stories have more in common with the sorts of tales that the ancients wrote in order to encapsulate everything they valued and everything they found inspiring and entertaining… then how did pulp stories end up being considered to be "low brow" and "low culture"?
I love how it gets right down to business.
The opening line? "That day Pwyll, Prince of Dyved, who thought he was going out to hunt, was in reality going out to be hunted, and by no beast or man of earth." He's heading into a spooky forest by the second page. And by the end of the chapter, he finds himself face to face with a frightening being from an Otherworld: Arawn, a King in Annwn. Who is the Welsh equivalent of the god of death!
(And hey… I told you the names were good.)
And I have to say… one of the best things about The Lord of the Rings is the way the it casually implies that you are reading something that captures the reality of something from our own past, our own history– that people in old legends really were people, and that the events they recount really happened somehow.
Not a lot of people can pull that off. But that's something real myths and legends tend to do. And Evangeline Walton's handling of this particular bit of unearthed arcana really does make the distant past seem incredibly present.
It's magic.