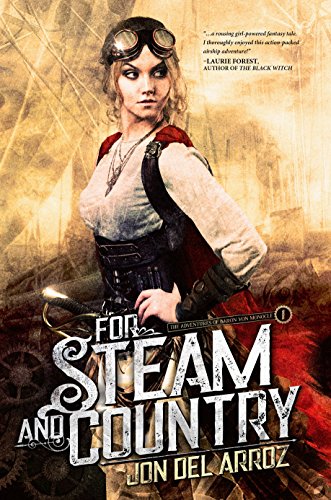 Steampunk is more than just cosplay. The concept of it was brought into the public zeitgeist by people cosplaying in 2010-2012, which created a lot of hype about the concept of Steampunk. All that was clear at the time was that Steampunk had a Victorian theme, but also one that was vaguely dystopian. The Victorian outfits are often adorned by goggles that one would see on early aviators or motorcyclists, gas masks, and other metallic bits. Clockwork plays a central theme as well with the costumes and props.
It looked cool. It was very enticing to see these quasi-Victorian costumes, from military uniforms to women in tight corsets, there was a reason it took off in the costuming world. It provided a more adult sense of cosplay for folk who wanted to express themselves through creativity rather than throw on yet another Deadpool or Harley Quinn costume. The concept of making something your own is engrained in the community, and that passion and creativity caught like wildfire.
Many of us thought that this would translate over to the literary community. After all, the Steampunk fans seemed to be part of the sci-fi and fantasy crowd. They'd often talk about Jules Verne or William Gibson's The Difference Engine, where the term Steampunk was coined from Gibson's prominence in the cyberpunk world. Steampunk literature looked like it'd bring about this whole wave of retro-futurism – a futuristic fantasy that drew from our more recent past, with alchemy and airships more than sword and sorcery. We did see a few of these books, and a slight resurgence in terms of alt-history content, often in the Victorian vein.
But most of what we saw was the romance genre stamping its foot down and appropriating everything from the cosplay. Like we see in a lot of the top of category for Amazon in Fantasy and Science Fiction, the books for Steampunk mostly had the concepts in name only. Books came out that vividly described what the characters were wearing like a Mary Sue cosplay adventure of what the author wanted their costume to be. We ended up with a lot of books in a Victorian setting that happened to have a gear here or there, and had plots featuring a inappropriate (especially for the time period) sexual trysts with werewolves and vampires. It's not the first subgenre to be coopted by this form of paranormal romance, and won't be the last, but Steampunk had another problem to it – there wasn't much in terms of other options.
YA romance readers latched onto this, of course.  Cassandra Clare is probably the most notable of these books, with her Infernal Devices series, prequels to an urban paranormal romance that became a popular movie. The publisher's synopsis really says it all "her only allies are demon-slaying Shadowhunters—Including Will and Jem, the mysterious boys she is attracted to." What's important is the love triangle and the attraction, not the Steampunk elements, despite the title.  It took place in Victorian times, but I didn't feel that the theme of "infernal devices" were developed much in the story.
Gail Carriger's Parasol Protectorate has a similar theme. Though, with her series title being a little more tongue-in-cheek, I didn't expect quite as much focus on the heavier fantasy concepts. The publisher's description here speaks of a hunt for vampires, but takes a heavy focus on attire and appearances. This is really the pinnacle of the cosplay-as-novel concept that exemplified the burgeoning of the genre.
Both of these books are fine. I've read them and thought they were well-written for what they are. They're not my cup of tea, but I'm also not the target audience who is young teenage girls interested in Victorian cosplay, tea parties and romance books. What they didn't do adequately is provide the sense of adventure that was promised by the concept of Steampunk. They and other books in the genre missed out on wild airship adventures, strange alchemic brews creating super-soldiers and monsters, the swashbuckling of firing cannons and rifles, and clockwork war contraptions that brought about devastation.  All these things are promised in those cosplay glimpses, but the authors chose to focus on something else entirely.
Subsequently, we saw a fad in the romance genre, followed by a quick decline in the interest of Steampunk. A few years later, readers  barely hear about Steampunk anymore. There's a few mid-list authors to add to the ranks, most of whom are firmly in the romance genres with a splash of the theme, but we really don't see the vast imagination that we all hoped to find in these concepts.
The good news is, that Steampunk has such a wealth of landscape still available to it that other subgenres of fantasy don't have, because those other subgenres are saturated with product.  Outside of Hayao Miyazaki films and Final Fantasy, we haven't really seen all that many incarnations of retro-futuristic airships. I still get excited when I see one on a cover. I also think the quasi-Victorian sense of streets with gaslamps and new horseless carriages bouncing on gravel roads feels like an interesting setting point. Vehicles running off steam do make for cool props, and can be used as plot points. The more holistic alchemic form of medicine, with doctor's in-home visits provides even more of an elegant story backdrop.
And so Steampunk is still a wide-open setting to provide amazing adventure stories. It almost gives more freedom than direct sword and sorcery fantasy because it gives you access to create your own cool gadgets.  It's a playing field that many other fantasy authors haven't discovered, and is ripe for the picking for the Pulp Revolution.
When writing For Steam And Country I hoped to capture all the adventure elements that I listed above and then some, and show a path for what a Steampunk fantasy world could be. My goal was to create an adventure story that fulfills the promises of the term Steampunk. With luck, it will revitalize the genre (and of course the cosplay!) and give people something to latch onto and take interest in.
—
Jon Del Arroz began his writing career in high school, providing book reviews and the occasional article for a local news magazine. From there, he went on to write the weekly web comic, Flying Sparks, which has been hailed by Comic Book Resources as "the kind of stuff that made me fall in love with early Marvel comics." He has several published short stories, and has worked in gaming providing fiction for AEG's weird west card game, Doomtown Reloaded, as well as providing settings for various RPGs. His debut novel, Star Realms: Rescue Run went on to become a top-10 bestselling Amazon space opera. For Steam And Country marks his first foray into fantasy.  
You can find him on Amazon, Goodreads, Twitter, Gab, and his blog.