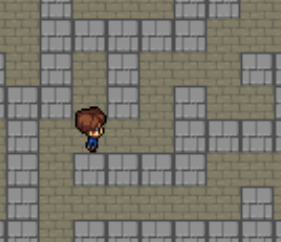 When the question of "what are your hopes and dreams" came up for a school assignment, my son's response was, "I want to a make a million dollars designing video games and then I want to retire and play the video games I designed." I was not pleased.
"Son," I demanded. "You do know what Lewis Pulsipher says about that, right?"
"Um… play your prototype ten times, making changes after each play…?"
I sigh heavily. "Yes, he does say that. But what else does he say?"
"Get off my lawn."
"No, that's my line! Look, he says you're going to make more money picking cans off the side of the road than you will designing games." Then he got a stern lecture on the real reason to design games. This was followed by Kesuke Miyagi style drills on bash and text editor commands. "You don't realize this now," I told him, "but you have just asked me to instruct you in they way of grep."
I tell you though, I have never seen my son more thrilled than in the moment when he realized that he really could design a video game and get it running.  My drill sergeant routine did nothing to squelch it and in fact only seemed to make it worse. My son's raw excitement beats out both his Federation Commander and Pokémon phases put together! Seeing your code make something happen on the screen for the first time… it really is magic.
But what is it with video gamers…? I mean… why does it always have to be about the money? And why is it always a million dollars…? Where does this stuff come from?
Lewis Pulsipher has complained about the students in his game design courses saying stuff like that. I always thought it was nuts, but it really is for real. And it's not just college kids that say the darndest things. Industry professionals do, too. I pulled up an in-depth tutorial video to get things rolling and the first thing these guys say is that people get into video game design because they want to tell a story. And they act like this is a perfectly reasonable idea.
It's crazy talk.
Look, if you want to tell a story then go tell a story. It's called FICTION, people. Anyone can write it. Even little kids can pull it off with very little coaching. You can do anything you can possibly imagine. There are no production costs. No specialized skills are required. And compared to debugging broken code, editing a short story is outright trivial. Why would you spend months of your freetime designing, developing, and testing your own video game design if all you really wanted to do was tell a story…?
No really, what is going on with this…? Do aspiring video game designers not know that there's a market for short fiction…? Are they really aspiring directors that are looking to cut corners on acting and special effects…? What are they thinking?!
I mean think about the story of the typical computer role-playing game. It's going to be be something along the lines of "I went to the forest to find a key to unlock the dungeon, then I found the magic sword and went through the secret passage, faced the evil sorceress, killed her, and took her stuff. The end." Now I know that from a gaming standpoint, that is pure gold right there. People spend countless hours at the tabletop and in front of the computer screen playing out just that sort of scenario. It never gets old!
From a story standpoint, though, you have to admit… that is just plain moronic. Elementary school kids turn in better stories than that for their school assignments. If that is what has inspired you to get into video game design, then there is either something wrong with you or else you really have no idea what the medium even is.
Do you like stories? Great! Go write for Cirsova! But if game design really is your game, then please…. Stop saying stuff like that. It really doesn't make any sense!
—
(And I know…. It could be worse…!)