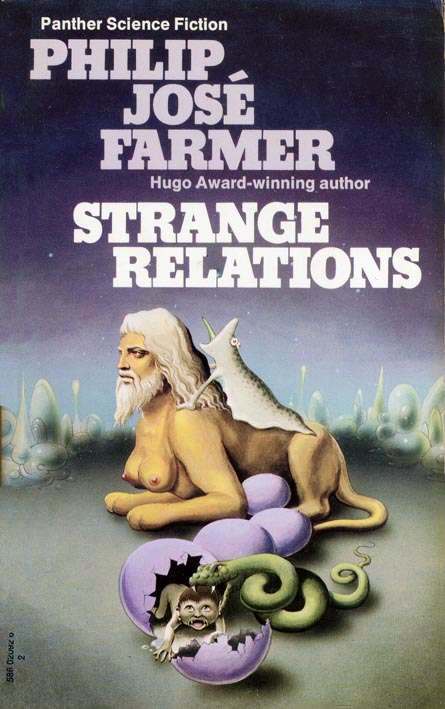 One of the appeals of writing science fiction is that it doesn't have to be tethered to anything in our current world.  Presumably then, one doesn't have to do any research or have any prior knowledge in coming up with a fictional society, planet, or universe.  Forget having to spend months of research to write a proper Western novel.  Even a monk living in a cave can come up with a great science fiction tale!
And yet, time and again, we see authors using elements of their background or interests to tremendous effect in their stories.  And on the flip side, we also observe authors whose works suffer from a lack of knowledge.  Let's examine both scenarios.
Sterling Lanier's Hiero's Journey is an Appendix N adventure classic frequently mentioned on this blog, one that has delighted countless readers.  A significant portion of its success is the sheer exuberance of its post-apocalyptic animals, whether it's giant mutated turtles with twisted fangs or friendly telepathic bears.  And Lanier's skill and creativity in this area has much to do with him being trained as an anthropologist, and having a lifelong interest in cryptozoology.  Without this vital background, a strength of the novel might well have been a weakness.
Consider, by contrast, The Forgotten Planet by Murray Leinster, perhaps the lousiest science fiction book I've ever read, Scalzi included. In a dangerous planet where planned evolution has run amok, what are the deadly creatures the human descendants face?  Why, giant versions of insects.  Merely that, and nothing more.  And these enormous ants and wasps are described poorly, in the same manner any average person who used a reference book might, preventing a reader from forming a proper mental image of the action.  Moreover, the idea of insects growing to thousands of times their normal size because of a bountiful environment is far more preposterously stupid than any of the creatures in Lanier's story arising due to thousands of years of heavy nuclear radiation.  It won't shock anyone to learn that Leinster didn't know a damn thing about the subject matter.
Harry Harrison might have hated his time in the army, but time and again, one sees its positive influence on the Stainless Steel Rat series.  Firstly, whenever there is a military organization, which is frequent, its structure, chain of command, and logistics are all described believably with keen detail, while its hypocrisies and peculiarities are mocked and skewered mercilessly.  A particularly memorable passage is when the protagonist describes the dehumanizing nature of registration and basic training in the The Stainless Steel Rat Gets Drafted.  It's no great stretch to claim that Harrison was writing autobiographically there.  However, the military experience is present in less obvious ways.  For instance, Harrison is familiar with a large variety of tools, disguises, and forms of espionage.  While he might not be an expert, he knows far more than the average person, which is enough to endow the books with the sheen of authenticity, allowing the reader to buy into the story and accept its wackier, more comic elements.
Since there is apparently a SJW movie adaptation of it coming out soon, I should note that I hated the original A Wrinkle in Time by Madeleine L'Engle when we were forced to read it in grade school.  There were many reasons of this, and a major one was the author's ruthless ignorance of math and science beyond a few slogans she might have picked up from magazine articles of the time.  (Back when magazines occasionally covered science, and magazines existed at all!) For instance, she claimed it was impossible to draw a representation of a four-dimensional analog of a cube (a tesseract) on a piece of paper the way one could with a cube.  To which I spent a minute or two drawing one and presented it to my surprised fifth grade teacher.  L'Engle also misused the term "cytoplasm" to such an egregious degree that I believe she failed high school biology and never bothered learning anything more about the subject.  If one is going to write heavily about time travel and the fourth dimension, and directly address these topics, one had better not be spewing garbage, or else the reader disengages, and the rest of the novel falls apart.  It's no different than someone deciding to write about 16th century Spain and not bothering to learn anything about their society.
This is of course only a small sampling of instances where subject matter expertise plays a significant role in a book's success.  What are your own favorite examples?