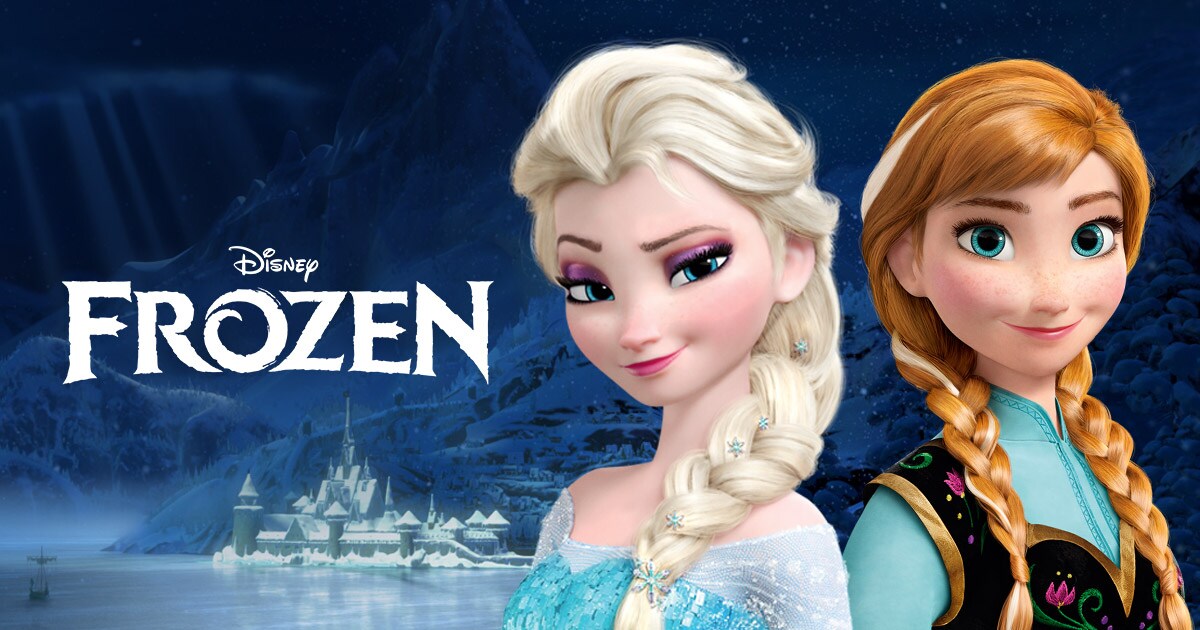 Reading Justinian Wright's recent post on "Frozen" got me thinking about something I've heard a lot of people talk about, and perhaps realize implicitly, but never actually state outright:
"Frozen" is not a Disney movie.
"Frozen" is not a fairy tale.
"Frozen" is the exact opposite. It is an anti-Disney movie and an anti-fairy tale. It takes the tropes of classic Disney and the tropes of the fairy tale and mocks and spits on them. And the reason so few people realized this is because it kept the trappings of the typical Disney Princess film. It is propaganda at its finest, and extraordinarily successful.
The first sign we get that "Frozen" is not, in fact, a fairy tale comes after "Love is an Open Door". When Anna announces to Elsa that she will be marrying the handsome Prince Hans, Elsa rolls her eyes and tells Anna that "You can't marry a man you just met".
The subtext here is impossible to miss, and I'm pretty sure nobody did. This is a criticism, a poke in the eye, to other Disney movies, from "Aladdin" to "Sleeping Beauty" to "Cinderella" to "Snow White". Get it, guys? They married people they just met, but WE'RE enlightened! We know better now!
This is a line written by people who misunderstand fairy tales – or more likely, people who hate fairy tales. In reality, people in fairy tales fall in love at first sight because in fairy tales marriage is seen as an award for good and decent behavior. For it to be swallowed by people as a reward, we must show that the couple has fallen in love – at first sight if we must. By mocking the concept "Frozen" is subtly re-framing the institution of marriage from a good and noble thing into a suspicious enterprise used by conniving young men to trick women out of their wealth and power.
There is no need to go through the entire plot of the film to make the relevant points. Later in the movie we have Elsa – remember, one of our heroines – sing her famous power ballad, "Let it Go". And of course it has lyrics such as these.
I don't care
what they're going to say
Let the storm rage on.
The cold never bothered me anyway…
The queen of the country has literally run away and abandoned her people and her sister, and she doesn't care what anyone thinks of her for it.
It's time to see what I can do
To test the limits and break through
No right, no wrong, no rules for me,
I'm free!
"There is no good or evil, only power, and those too weak to seek it."
– Lord Voldemort, the villain of the Harry Potter series.
Let it go, let it go
And I'll rise like the break of dawn
Let it go, let it go
That perfect girl is gone
Perfection is no longer something to be striven for, though we'll always be fall short and be found wanting. No, give up! Do what you want! Be true to yourself! THAT'S what's important!
This song has, naturally, become a power ballad for women everywhere. Instead of being seen as a villain song it convinced the writers to turn Elsa into a hero.
Sure is catchy, though.
So at this point in the film, marriage has gone from a reward for decency and goodness to an institution used to potentially control young women, and giving up concepts like right and wrong, rules and responsibilities, is empowering and amazing.
No, by the way, Elsa does NOT learn the error of her ways. She remains True to Herself, she just becomes better at controlling her powers because she Loves Her Sister. Or something. As it turns out the Strong Wymyn CAN have it all!
Well, except a husband. Wouldn't want to marry a man you just met!
Of course, later in the movie – spoiler alert! – we learn that the handsome Prince who fell in love with Anna, with absolutely no build-up or foreshadowing, is actually the villain of the story. In "Frozen" villains are really the hero, and the hero is really the villain. Though there is absolutely no indication that this is the case at all, it turns out, again, that fairy tales are wrong: Romantic love between men and women can't break curses, but love between SISTERS can! A final thumb in the eye of romance, of marriage, of fairy tales, and of the legacy of Walt Disney himself.
I recall long ago, casually tossed off in a comments section, Mr. Wright saying that "Frozen" had laid the groundwork for removing romance entirely from Disney films. Sure enough, "Moana", the next Disney Princess movie, had no romance to speak of whatsoever.
This was not a coincidence.
It is a sad day indeed when Disney itself becomes ashamed of fairy tales and Disney movies. But from that loss springs opportunity.
It's up to us now.
Happy writing.