Temple of the Black One
Sunday , 1, September 2019
Book Review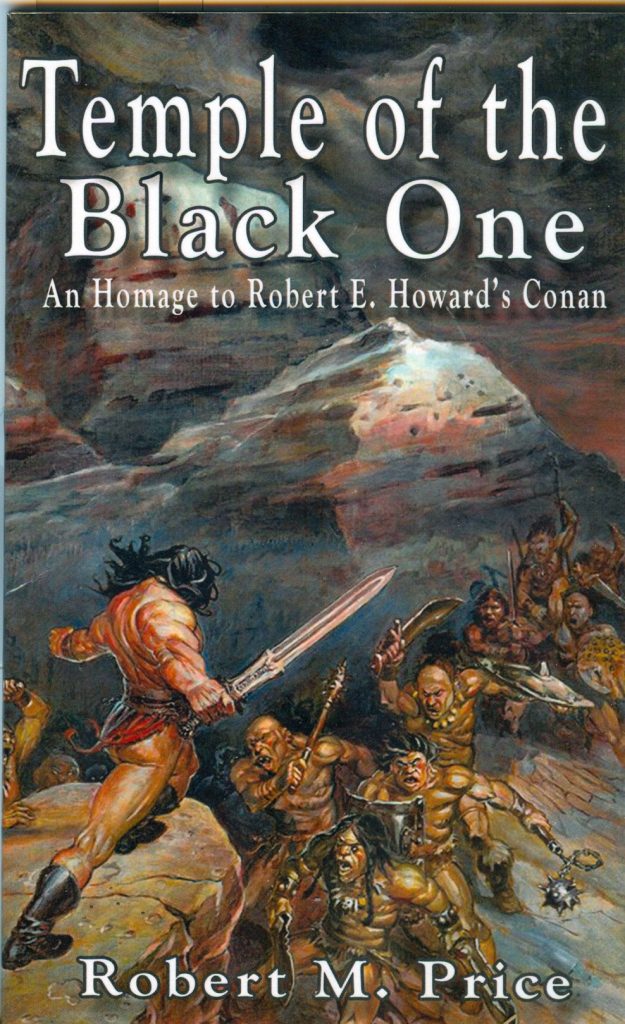 Robert M. Price has been a fixture in the world of the Lovecraftian small press for decades. He published Crypt of Cthulhu and other various Cryptic Publications. He also edited fourteen anthologies for Chaosium, and four anthologies for Fedogan & Bremer digging out all sorts of obscure Mythos related stories unfamiliar to the average reader.
I reviewed his The Mighty Warriors last year and The Sword of Thongor as they were published. One item I got around to was Temple of the Black One. This is his homage to Robert E. Howard's Conan.
This is a 44 page softcover booklet. A suitably sword and sorcerish cover provided by Regis Moulun. Price has an introductory note that an outline that would become "Temple of the Black One" was originally submitted to L. Sprague de Camp for consideration as a Tor paperback. De Camp liked it but the Tor Conan pastiche novels had come an end. This must have been in the mid-1990s.
The story starts in Shem near the Stygian border with a beat up Conan who just tangled with a group of Zuagir raiders. He meets a Stygian harlot where Conan confides in some gossip of diggings in the city of Khemi in Stygia.
Conan enlists as a digger as his cover while scoping the temple dig for a treasure caper. He meets Younos, a Shemite delver into occult mysteries.
There is ensuing skullduggery with a priesthood in conflict with the king of Stygia. Since Robert M. Price is writing this story, the Lovecraft Mythos is going to be a part. A ritual with sacrifice to summon Nyarlahotep is the climax. I won't spoil the ending.
This was a decent Conan story, nothing earth shattering but a pleasant enough way to spend an hour on the front porch swing on a Saturday afternoon. Due to Price's theological background, I had a feeling the story would have a quasi-Middle Eastern setting and also have just a little more on the Mythos aspect. The pace struck me as a little rushed. Considering the story was originally to be a novel, this story could have been longer.
You can order this booklet through Amazon.