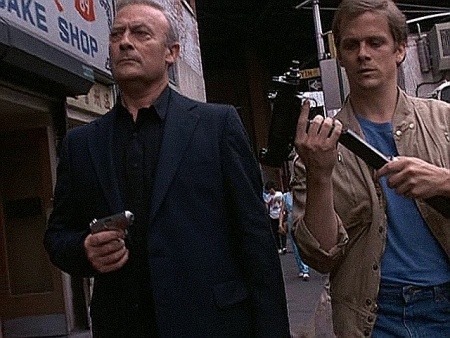 The Equalizer was my favorite T.V. series of the 1980s. The basis of the show was Robert McCall (Edward Woodward), a spy, calls it quits and decides to help people in trouble. Set in 1980s New York City, it was the anti-Miami Vice. It was dark, gritty, and infused with a Cold War paranoia. No sun and pastel in this show.
A friend of mine from college that I ran into told me about the show. I did not start watching it until summer 1986 on re-runs. I was hooked. It was about the only show made a point of taking time out to watch.
"China Rain" was the second episode and I believe the first one I saw. It originally ran September 25, 1985.
The plot- a gang (the Jo-Boys) kidnaps a boy by mistake. They think they took the son of a wealthy businessman while in truth, they took the son of his maid.
The Chinese businessman is not willing to fork the money out for ransom. The maid contacts Robert McCall for help. McCall first visits a night club to get intel from an old contact, Tommy Li. There are references to nefarious activities in Hong Kong years earlier by Li. McCall gets a lead and the second act is his finding out the gang's hideout and a plan to get the hostage.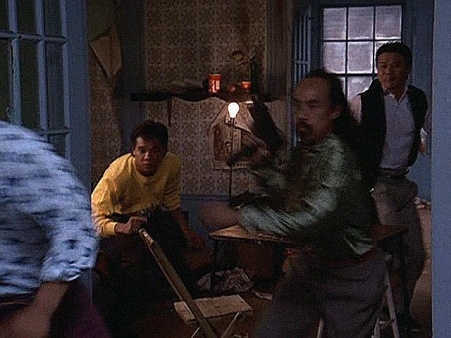 Calling in a favor from his old boss ("Control") at The Agency, McCall gets to borrow agent Nicky Kostmayer along with some weaponry.
The last act is the rescue of the child as McCall and Kostmayer infiltrate the upper floor of a building in Chinatown and rescue the boy. In the process, they wipe out the Jo-Boys. The action scenes are what impressed me. No slow-motion gun fights, submachine guns are fired with short bursts. McCall uses his Walther PPK pistol with one well place shot.
I should mention, the ubiquitous Al Leong is one of the Chinese gang members. You know who he is.
Weapons used:
Walther PPK: Robert McCall's preferred side-arm though the series. .380 ACP.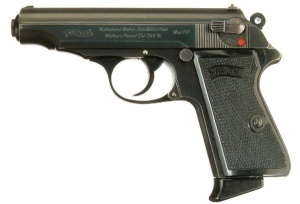 Micro-Uzi: Uzi's were popular props in the 1980s. In this episode, Micro-Uzis are used.
Mac-10: Ed Leong has a Mac-10 submachine gun. You saw a fair amount of those in the 1980s.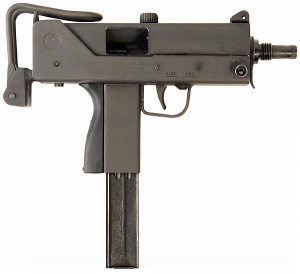 Music: Stewart Copeland, drummer for The Police, produced the background music that is very unique and fit well. In the Chinese disco scene, General Public's "Hot You're Cool" plays in the background. That song reached #16 on the U.S. Dance chart in 1985.
You can watch episodes of The Equalizer for free at NBC.com.