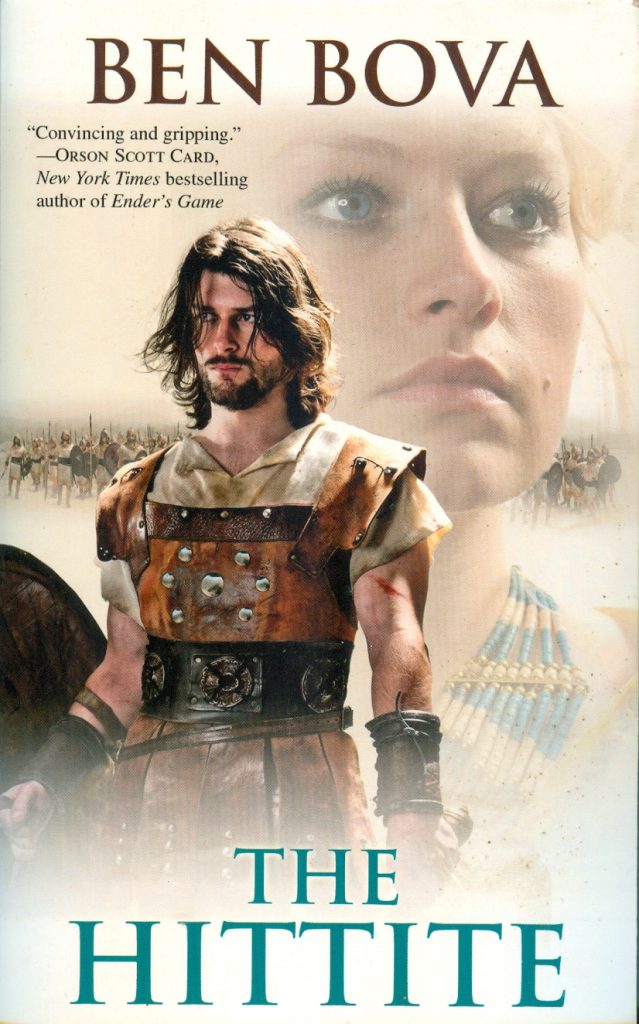 Science fiction writer Ben Bova died last week on November 29th. Cause of death was pneumonia and a stroke with Covid-19. Blood clots are common with Covid due to damage of of the lining of blood vessel walls.
He was known as a science fiction writer getting his start in 1959 with the John C. Winston title The Star Conquerors. He briefly edited Analog and later Omni. He was a presence in the 1980s for Tor Books. I can remember Privateers (1985) getting a fair amount of marketing. He was an old school science fiction who delivered the goods.
He took an interesting turn in his career with an historical novel, The Hittite. The Hittite was a Forge hardback in 2010, a Tor mass market paperback in 2011.
First thing, Bova dedicated the book to Harold Lamb, "who opened my eyes." Very good start there.
Lukka is a commander of a squad in the Hittite Army. They arrive from campaigning in Armenia to find the Hittite Empire collapsing in civil war.
                "With swords of iron and discipline even stronger we conquered all that we encountered. Except ourselves."
The Hittite capital of Hattusas is in flames and chaos. Slavers have abducted Lukka's wife and sons. He and eighteen troopers go on the quest to get them back. They eventually end up at Troy which the Acheans are besieging. The Acheans are eager to have the iron wielding Hittites fight for them. The events of The Iliad are retold. In the course of the novel, Lukka becomes involved with Helen.
The fall of the city is horrific with a massive sacrifice of captives by the Acheans. Lukka is partially successful in his quest at the end with Helen and his sons in tow. The plan is to go to Egypt.
At the time, I thought this was supposed to be a series, but I see nothing looking at my copy. A second novel probably would have wrapped things up. It is a great novel with excellent pacing. Very old school. My guess is The Hittite did not sell well enough to warrant the sequel (or sequels). A shame as I would have read further installments. This is not the first time a science fiction writer does not have great success with an historical novel. Norman Spinrad's novel of Vercingetorix, The Druid King was a tragedy in how the publisher handled that. Check that novel out also.
The Hittite deserved a better cover. Typical 21st Century photoshop that would be more appropriate for a romance novel. So, check it out if so inclined. I don't see the paperback at all on Amazon. It can probably be found used.