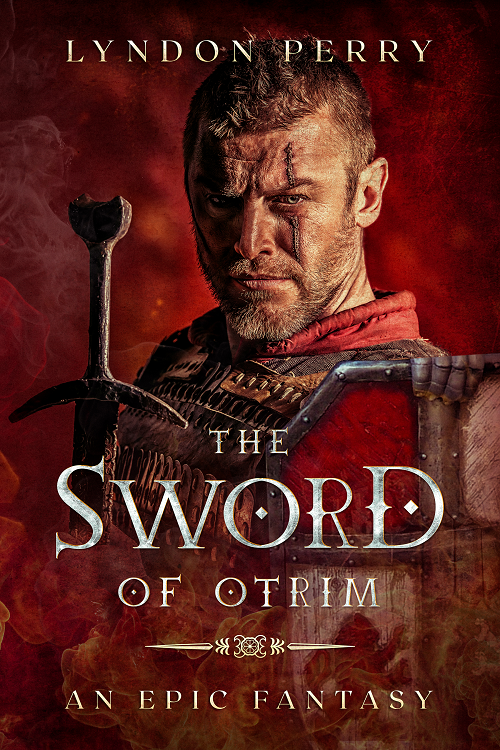 The summer of new fiction continues. This time is The Sword of Otrim by Lyndon Perry. I was alerted to this novel by the author who belongs to a sword & sorcery group I have on one of the social media platforms.
I ordered it some months back and it made its way to the top of the to be read pile. The Sword of Otrim is 269 pages. Dimensions are 5 x 8 inches, so slightly smaller than your average trade paperback in length and height.
Publisher is Tule Fog Press, an indie publisher of a variety of genres. From his website:
"I'm Lyn Perry and I write mystery, thriller, mainstream lit, and a variety of spec fic including SF, fantasy, paranormal, and horror. Anything that strikes my fancy! I'm a pastor, coffee drinker, and herder of cats. I also run Tule Fog Press, an indie publisher of a variety of genres."
The back cover to The Sword of Otrim:
"Fighting the barbarian hordes for Queen Philipa of Idessa, Otrim – a fierce yet contemplative warrior – hadn't considered that his truse enemy might be closer than he suspects. Completing the campaign the Korreti infidels and returning home victorious is his ultimate goal. When he is challenged on the battlefield, the bronzed warrior must quickly determine where his ultimate loyalty lies."
The novel is presented in a series of episodes. The opening scene has him leaving his desert home to return to service for the Empire of Idessa. He rescues the red-haired beauty, Ainya of Eirene. She is intelligent and knows how to use a knife.
Otrim meets up with friend and mentor Sir Terrel Mowbray for the sea voyage to Idessa. Otrim's world is laid out similar to ours with a central sea. The northern continent is similar to Europe, the southern is similar to Africa. Otrim is from the desert and described as dark or bronzed in complexion. I thought of him as looking like a Berber from North Africa.
Queen Philipa of Idessa is threatened by a horde of infidel barbarians. Otrim takes command of a regiment in an expeditionary army under the command of the mercenary general Ardus Telemachii Atellus.
The main portion of the novel is the campaign against the Korreti barbarians with increasing friction between Gen. Atellus and Otrim. Atellus has it in with Otrim. Otrim shrugs all abusive comments from Atellus. Otrim is described as a barbarian but he is a nice barbarian. He quotes religious sayings to his subordinates and keeps his cool. Otrim harkens back to Talbot Mundy's Tros of Samothrace who was once described as Conan if he had been raised by Quakers.
There is treachery and conspiracy revealed along the way. Queen Philipa's seer Nadoor is a new addition to the court. Nadoor and Atellus are not what they present themselves to be. Things are wrapped up at the end with some disclosure on Atellus' past.
This book is described as an epic fantasy. I generally think of the never ending door stop tomes when I think of the term epic fantasy. This is not sword & sorcery as there is no sorcery. I would call it heroic fantasy as it has an alternate world setting but no supernatural elements. This book is definitely not grim-dark. The rating would be at the G-PG division line. The violence is graphic but not overly. It is actually a very clean novel that you have no problem with a 13 year old reading.
If you are familiar with 1930s pulp fiction, think of The Sword of Otrim as being more like something from Argosy than Weird Tales. If you have read Otis Adelbert Kline or Ralph Milne Farley in addition to Robert E. Howard and Clark Ashton Smith, you will get the difference.
You can order The Sword of Otrim from Tule Fog Press or Amazon.