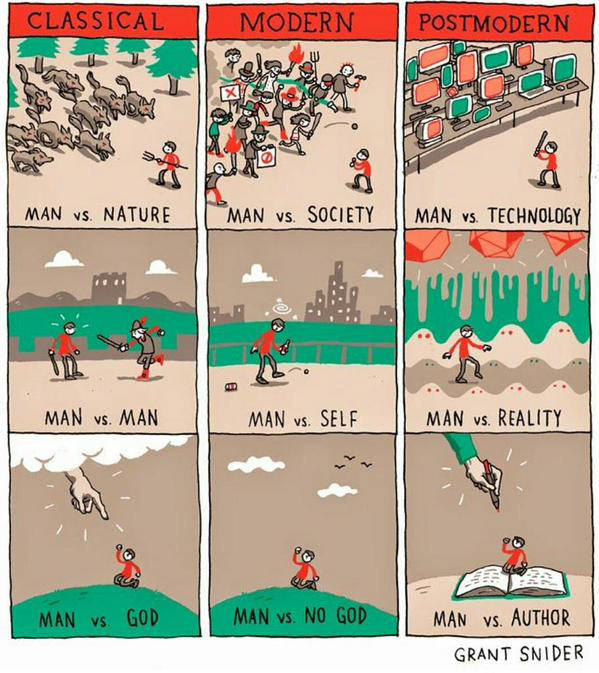 Over at Tor.com, Judith Tarr weighs in on a well trod discussion point:
Every year or two, someone writes another article about a genre that women have just now entered, which used to be the province of male writers. Usually it's some form of science fiction. Lately it's been fantasy, especially epic fantasy (which strikes me with fierce irony, because I remember when fantasy was pink and squishy and comfy and for girls). And in keeping with this week's theme, space opera gets its regular turn in the barrel.

Women have always written space opera.

Ever heard of Leigh Brackett? C.L. Moore? Andre Norton, surely?

So why doesn't everyone remember them?
You know, I'm really glad she asked.
There are several things playing into this, of course. Take your pick:
All of these things are very real factors. But none of them are the kicker.
No, the real culprit when it comes to keeping these women out of the conversation is the great divorce that occurred midway through the last century. When fantasy and science fiction had their big break up and "hard science fiction was born", pretty well everything from before 1940 would have been poo-pooed by the people that were initiating a "year zero" type event.
Before then, guys like John Carter, Northwest Smith, and Eric John Stark would have been synonymous with science fiction. Future fixtures of science fiction like Jack Williamson would pattern their earliest works after A. Merritt aka "The Lord of Fantasy". Works by A. Merritt, Robert E. Howard, and H. P. Lovecraft would include science fiction elements and be published in science fiction magazines.
After about 1940 or so, all of this would be arbitrarily redefined as "not science fiction" in an act of aggressive literary gerrymandering. Anyone using the phrase "the Golden Age of Science Fiction" in reference to John W. Campbell and his "Big Three" lineup of Asimov, Heinlein, and Clarke tacitly endorses this sort of thing. And it is absolutely wrongheaded.
Yes, the women of space opera really were written out of the science fiction and fantasy narrative. In the final analysis, it's clear that they were merely collateral damage. The type of works they produced have been delegitimized wholesale, derided as trashy "kid's stuff." The reality is that they wrote profoundly influential works that are part of a tradition that stretches all the way back to Homer. That tradition is what the intellectuals of the Modern and Post-Modern eras objected to and what they intended to subvert and replace. The sex of the people that created some of the very best space opera ever written was beside the point.
Yes, the "Hard SF" revolution did turn the field into something of a boy's club. The critical frame that emerged from it has unfairly excluded the work of a great many top tier creators that happened to be female. And much as it pains me to admit it, feminist critics do have a point when they complained about women being arbitrarily excluded.
However… when they treat the Campbellian Revolution as the de facto dawn of science fiction, they are perpetuating and reinforcing the real problem. If you want creators like Leigh Brackett and C. L. Moore to get the sort of attention they deserve, you have to recover not only the true history of fantasy and science fiction. You have to revive and defend the sort of classical virtues that are the root cause of why they have been snubbed in the first place.