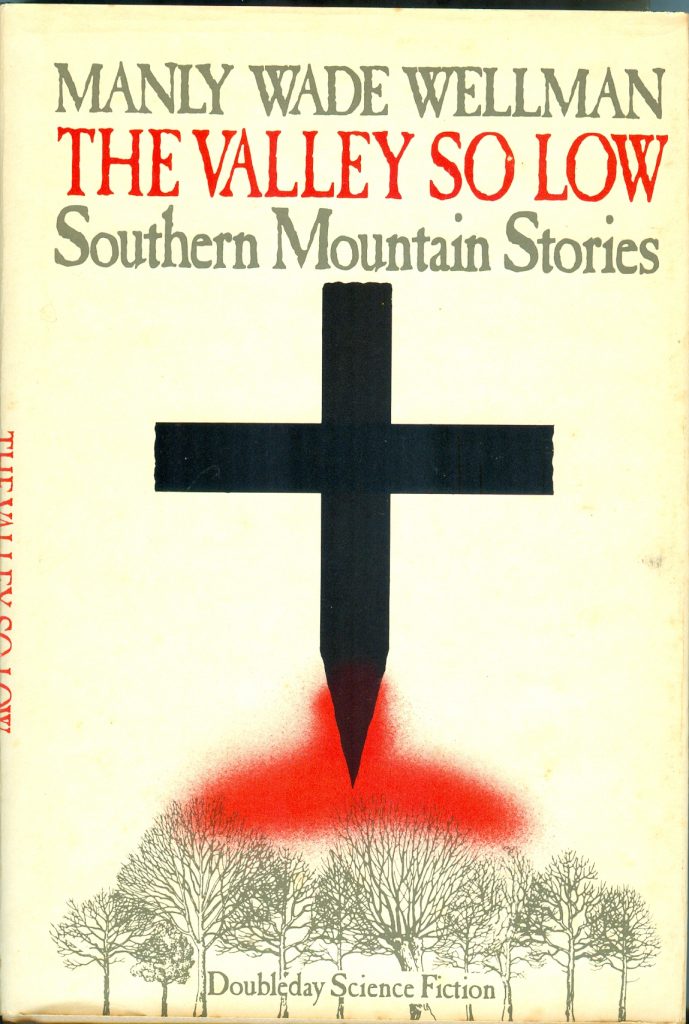 It is almost Halloween which puts me in the mood for reading some macabre/weird/horror fiction. I bogged down this week reading Richard Laymon's The Traveling Vampire Show. Time for some short fiction.
My favorite macabre/weird/horror collections include Carl Jacobi's Revelations in Black, Joseph Payne Brennan's Nine Horrors and a Dream, and E. F. Benson's Night Terrors. I reached for Manly Wade Wellman's The Valley So Low. Subtitled "Southern Mountain Stories," it is a Doubleday Science Fiction hardback from 1987 edited by Karl Edward Wagner. I was once told that Doubleday hardbacks had rather small print runs and most copies went to libraries. I got this book well into 1988 when Robert Weinberg got some copies for sale. For a while this book was considered incredibly hard to find. A search at Addall shows copies for sale, though most are pricey.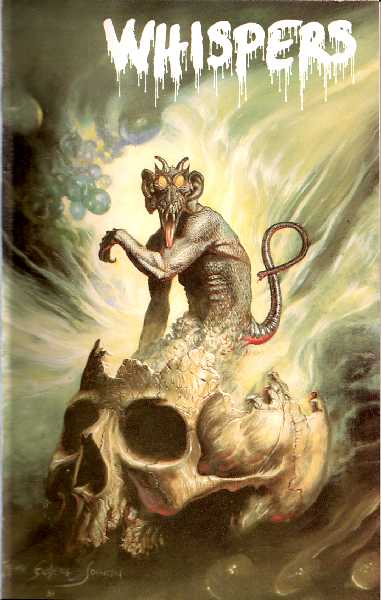 The Valley So Low contains 23 stories in 212 pages. These are all stories from the last 15 years of Wellman's life. Wellman was an acquired taste. I first read him while reading Lovecraft and imitators and Wellman struck me as too low key at the time. I have drifted away from stories of indescribable inter-dimensional seafood monsters. I have been in the mood for something more traditional. Six stories feature John the Balladeer of Who Fears the Devil? fame. I need to be in the right mood for John. These stories are often very understated.
I reread two of the Lee Cobett stories this afternoon. Cobett knows Judge Pursuivant, a character from Weird Tales. Cobett troubleshoots supernatural activity. "A Witch for All Seasons" is almost a vignette but very atmospheric. "The Beasts That Perish" is a haunted house story but different enough to keep it fresh.
Four stories have the character Hal Stryker. Judge Pursuivant is mentioned in a few stories and present in one with Hal Stryker. John Thunstone, the character that was the backbone of Weird Tales in the 1940s is back in "Rouse Him Not." "Rouse Him Not" was adapted for the syndicated T. V. series Monsters in 1988.
The very first Wellman story I read was "Caretaker" from The Magazine of Fantasy & Science Fiction. Six stories in this collection originally appeared in F&SF, a magazine that did publish some horror.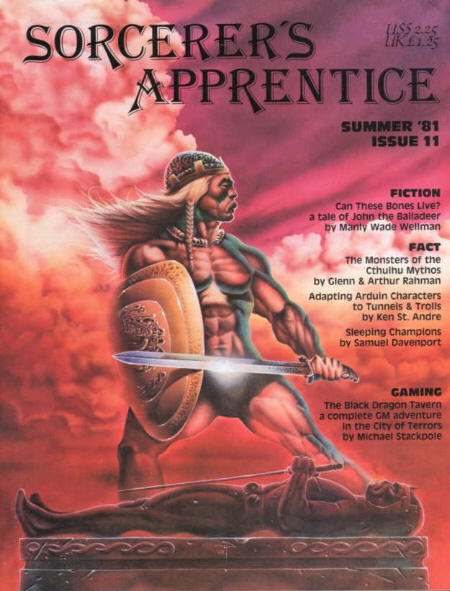 Wellman did use Lovecraft's Mythos in a few stories in the late 1930s. The stories in this book are not cosmic. Wellman has an air of authenticity of folklore of southern Appalachia. There is an underlying Christian theme with bits of the Bible quoted explaining the origin of supernatural evil. Seems I read that Wellman was involved in a New Deal program in the 1930s collecting southern folklore which he used in his stories.
A shame The Valley So Low was never reprinted as a paperback. Baen Books reprinted some Wellman in the late 1980s but Baen never had a horror imprint like Tor Books. There should have been some sort of Best of Manly Wade Wellman mass market paperback (along with Carl Jacobi, Donald Wandrei, and Hugh Cave). This is a book in need of a reprint.