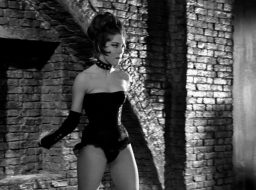 Over at SuperversiveSF, Declan Finn wades into the strong female characters debate with a roundup of good and bad examples from film and television. The resulting discussion is both brisk and entertaining:
Jeffro: Strong Female Characters…? Eh, no thanks. Let's see some Feminine Female Characters. That'd really be something new!
Declan Finn: [Arched Brow] You don't think Emma Peel is feminine?
Jeffro: Shambleau is feminine. Deirdre in "No Woman Born" is a brain in a robot body and she's still feminine. Emma Peel is most famous for dressing up in dominatrix getup.
Dawn Witzke: What do you consider feminine?
Jeffro: Read C. L. Moore for an example. Compare "No Woman Born" to "Totaled". Compare Jirel of Joiry to both Conan and the range of "Strong Female Characters" referenced in this post.
Dawn Witzke: That would require entirely too much reading time, since I haven't a clue about any of those characters except a vague recollection of Conan. I just want a concise idea of what you consider "feminine" so I have an idea of what you're talking about.
Jeffro: If you don't have time to read five short stories, then you will not grasp what I'm pointing out anyway. I really can't make it more concise than that.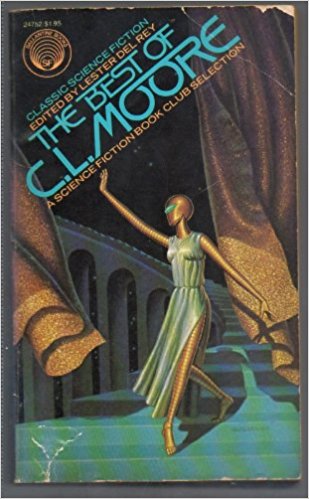 Tom Simon: Everybody has the time to read five short stories. Not everybody has the time to find them when you don't provide links to sources: especially when the stories in question are decades old and were originally published in magazines. Nobody has the time to do your homework for you, and nobody is under any obligation to let you prescribe their recreational reading for them because you can't be arsed to spell out your argument.
Jeffro: If you have not read A. Merritt or C. L. Moore, then you will not be able to imagine what I'm talking about. There's no point in explaining. The culture gap is that great.
Books I can recommend include The Ship of Ishtar and The Best of C. L. Moore. Short stories like "Through the Dragon Glass" and "The Face in the Abyss" are also good. Again, Robert E. Howard's Conan stories are also an essential reference point. Anyone that has only a "vague recollection" of that character could stand a go back and take a second look.
—
For those that are having trouble finding these classic stories by C. L. Moore, the old Ballantine "best of" collection is the best place to get them. Yes, they're decades old and they were published in magazines. Nevertheless, they are (along with works by Burroughs, Merritt, Howard, and Brackett) the cornerstone of the fantasy and science fiction canon and are essential reference points in any discussion of the field.
For those wondering what "Totaled" is, please see my 2015 post here. My review of "Through the Dragon Glass" is here and my review of "The Face in the Abyss" is here. And if you'd like to read a retrospective on C. L. Moore's stories in the same vein as those in Appendix N, please check out Cirsova #3. Finally, Puppy of the Month Book Club covered this volume back in January and you won't want to miss their posts on this!