Two Days Left in the Alt-Hero:Q Campaign
Friday , 28, December 2018
Comics, News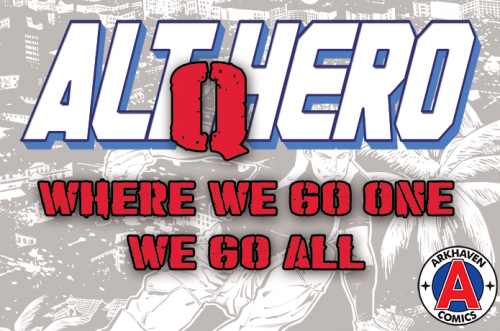 We are rapidly approaching your last chance to take part in the epic, history-making crowdfunding campaign that is Alt-Hero: Q! The campaign is fully funded, the request for arbitration has been fired off, the opt-out backers' request for arbitration is in the works, as are the waiver backers' individual requests, and the AH:Q team is hard at work on finishing Issue #1 for release in January.
There are just two days left, so if you've been putting it off, do not do so any longer! Note that on a per-issue basis, this has been the most successful Arkhaven campaign by far, despite the various difficulties imposed upon us. While recent developments have not been as flashy as in the past, we have made significant structural steps forward, including the move to a much faster server that helps speed up our production process.
In other Alt-Hero news, the first novel in the Arkhaven universe, Alt-Hero: Covert by Jon Del Arroz, will also be released in January, first to the backers, and then to retail. A selection from the killer cover image, which will be colored by Arklight Studios, is below.