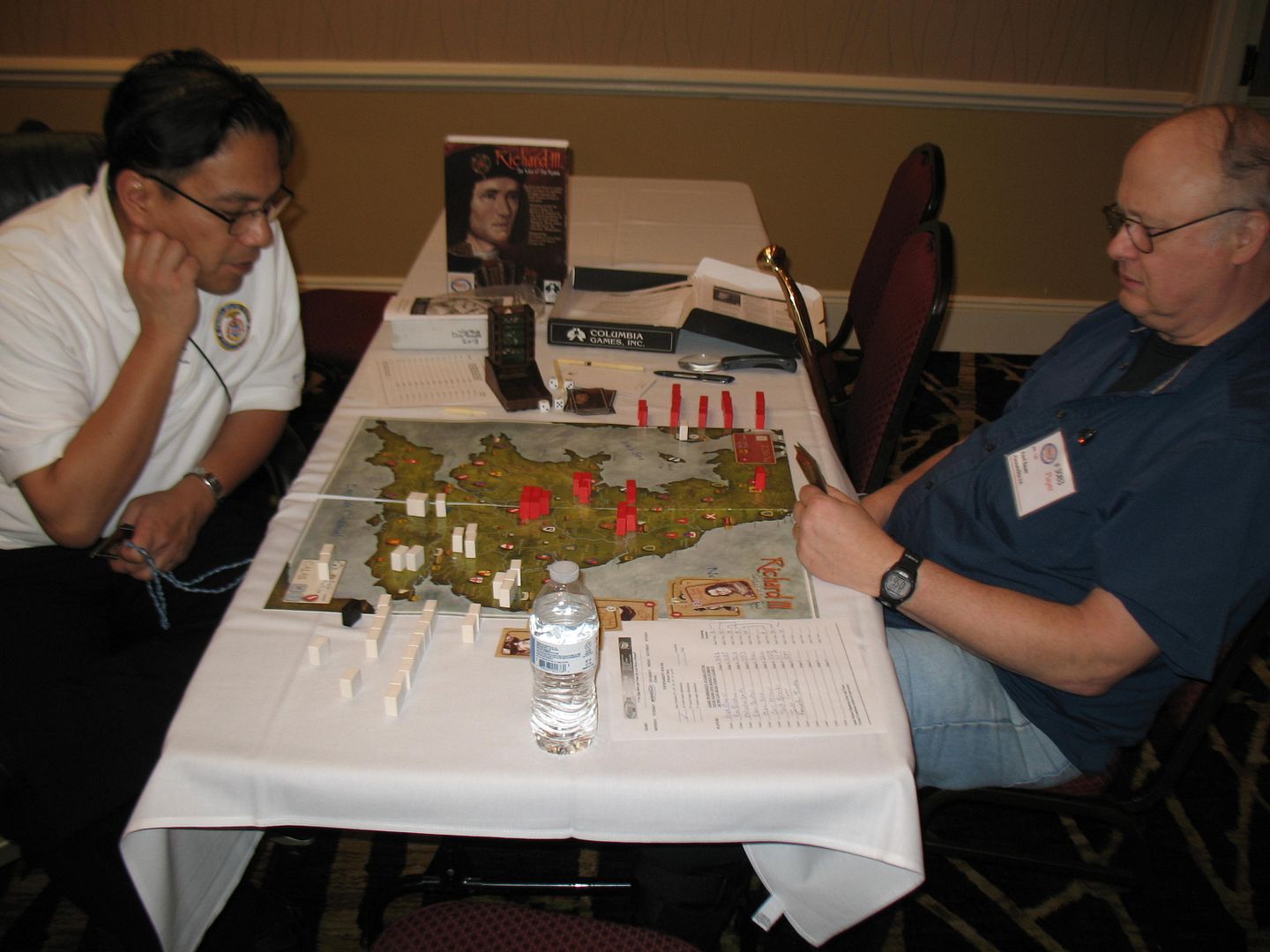 Alexander over at The Players' Aid has a rave review for Columbia Games' Richard III:
I cannot state emphatically enough how refreshing it is to play this game. The aesthetic is great, I also love the period and setting – I've never played another war game from this period. The time of play is a huge plus. I get to play a war game in no more than 45mins. Grant and I bashed out a game of this and played two other games in one session, which just feels so good. I get the feeling and brain stimulation of a war game, but I haven't burned a whole night doing it. So Kudos to Columbia Games for making that happen.
These games really are some of the best around. They are not overcomplicated monster wargames that you'll dread having to set up and teach. They're designed to be played, played a lot, and played competitively. Because they have been played to death, the scenarios and rulesets are among the most well developed in the industry. And they are as great a fit for tournament environment as they are an excellent gateway into the world of historical wargames.
—
PaxSims (Simulations)
—
Inside GMT (GMT Games)
—
Castalia House (Wargames)
—
—
Ludic Futurism (Brian Train)
—
VASSAL (News)
—
The Demo Gamers (David)
—
War in a Box (Warren Abox)
—
The Players Aid (Grant A. Kleinhenz)