WARGAME WEDNESDAY: The Hunted, Frederick's Gamble, and Falling Sky
Wednesday , 15, June 2016
Wargames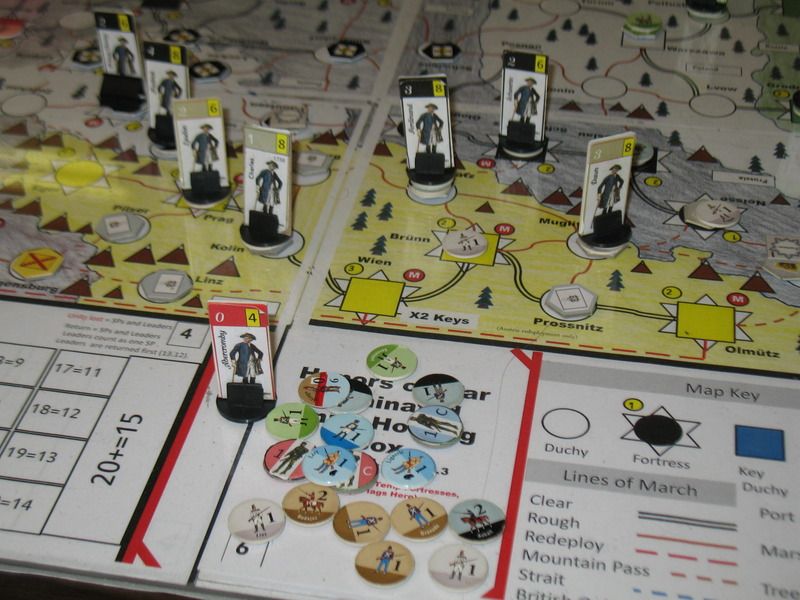 In wargaming news this week, the big surprise is that there is even more on the way for fans of The Hunters. The game was already enough of a hit that it merited a sequel that moved the action to the Pacific where American submarine captains could take their chances in duels with Japanese subs– and where the torpedoing of freighters is complicated by having the option to target the escort. With The Hunted, the action is back in the Atlantic in the final stages of World War II, where technology has changed so much the German submariners face incredibly steep odds. It's a totally different kind of war– and with this expansion, you'll now be able to see if your Kapitänleutnant can survive the entirety of World War II!
Over at Inside GMT, SPI veteran Fred Schachter has a complete rundown of a game about an entirely different global conflict, The 7 Years War: Frederick's Gamble. And gamble is exactly the right word to have in the title of this game! You just don't know if your opponents are going to pick up a new ally, if the tsarina will die early and take the Russian army out of play, if a siege will end up costing you half your army, if a nearby enemy stack will react to your assault, or if the French and the British will even have their best armies come into the game at all! And the combat system? It not only allows for pyrrhic victories where you succeed in taking control while taking absurd losses, but the addition of bonuses due to card play means that there are no safe bets anywhere on the board. I've spent around twenty hours playtesting this one and I think it's well worth the investment. If you're going to be at The World Boardgame Championships in July, be sure to take a look at it!
Last but not least, The Players' Aid has an extensive article digging into all the developments in Falling Sky: The Gallic Revolt Against Caesar. If you're still not sure which title in GMT's COIN series is right for you, then you won't want to miss this post!
For more in wargaming news, check out these great blogs!
—
PaxSims (Simulations)
—
Inside GMT (GMT Games)
—
Castalia House (Wargames)
—
—
Ludic Futurism (Brian Train)
—
VASSAL (News)
—
War in a Box (Warren Abox)
—
The Players Aid (Grant A. Kleinhenz)