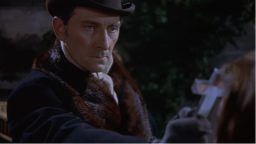 Over at First Things, Marc Barnes points out how the spiritual element of Star Wars was retconned away in the prequels:
In the prequels, the Force is a part of the biological world. It is accessed not by the mind or spirit but by microscopic organisms. This view renders the Jedi religion superfluous—one either has a "high midi-chlorian count," or one does not. The prequels rewrite the Jedi's disciplined access to the mystical life as something determined by a blood-test.

This secularization of the Force coincides with its most grotesque, irreverent use. The Jedi of the originals were concerned with not using the Force, with the profound need for being "ready" to wield it. Yoda told Luke he will be able to discern the ways of the Force "when you are calm, at peace. Passive." He restricted its use: "A Jedi uses the Force for knowledge and defense, never for attack." He warned that the "quick and easy path" is precisely what makes one an "agent of evil."

But in the prequels, the Force loses its sacred status and becomes a magic weapon. Yoda—who trained Luke Skywalker by saying "Adventure. Excitement. A Jedi craves not these things"—draws his lightsaber by sucking it from his belt to his hand. He uses the Force to jump higher and fling things at his opponent, while dropping one-liners: "Not if anything to say about it, I have." The all-pervading life-stuff of the universe becomes a mechanism for heavy-lifting. This is antithetical to Yoda's original description of the Force, which is an "ally" not because it is a cool weapon, but because it is sacred: "For my ally is the Force, and a powerful ally it is. Life creates it, makes it grow. Its energy surrounds us and binds us. Luminous beings are we, not this crude matter." The Force is used so often, and for so many purposes, throughout the prequels—from eating pears to throwing people—that it loses its religious valence and becomes just another technological element: blasters, lightsabers, X-wings, Force.
This isn't something that happened in isolation. This sort of secularization was at work across genres well before Star Wars transformed the science fiction landscape.
Consider:
Vampires were divorced from concepts such as damnation and hell and transformed into sparkly boyfriend material.
Evil witches that trafficked with demons were similarly defanged in a move to present them as mere "wise women".
The freaky pagan cults responsible for building things like Stone Henge went from working horrific rites involving human sacrifice to being proto-hippies living in tune with nature.
Elves ceased to be inscrutable and inimical to humanity and were recast as effete snobs that differ from us only insofar as they have pointy ears and longer lifespans.
Crucifixes ceased to have any inherent power over vampires, elves, and the occult; they were replaced with whatever symbol a protagonist might have strong feelings of nostalgia for.
With spiritual elements removed or watered down, these fantastic creatures are reduced to glorified superheroes. They become less horrific. They instill less wonder. The worlds they live in lose an entire dimension. Worst of all, the people that stand against them face significantly lower stakes.
It's true. The old style of fantasy produces far better stories. There's just so much more depth and so much more contrast and so much more to work with! Why would this happen…? Why would fantasy have to be dumbed down like this? It doesn't make any sense. I mean… you don't hear a whole lot of people complaining about these things the way you would with old style heroism or romance. And yet, the most iconic elements of fantasy were just as surely bled out of the culture in about the same time period as that other stuff.
Did stories gradually get altered over time as a reflection of a culture that was itself becoming less Christian? Or were the stories revised as a means of instigating such a process? It's hard to say, really. Either way, the root cause is the same: the very idea of objective evil makes some people uncomfortable. They'd rather see its most extreme depictions edited out of their entertainment rather than entertain the thought that it exists even in imaginary worlds.