I mentioned last month when looking at the Gardner Fox biography that most writers do not live very interesting lives. The exception being Barry Sadler, author of the Casca books. I just found out there is biography on Sadler that I now want to read. One way to side step the biography and make things interesting is the bio-bibliography.
A bio-bibliography can be described as "a book or article combining an account of a person's life with a discussion of works written by or about that person."
I have six bio-bibliographies in my possession. I have had great pleasure going through them it seems for hours. I will cover each of them in succeeding posts.
A good bio-bibliography will have an article on the life of the writer, some critical examinations of his or her work, an interview, a reprint or two of a story or non-fiction work, and a bibliography. It is a book that is neither fish nor fowl but can be good if done right. There are tons of them of music artists.
Here is a list of bio-bibliographies that I do not own but will mention.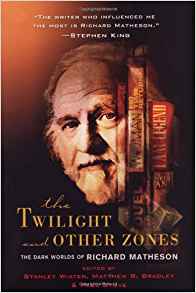 Richard Matheson: The Richard Matheson Companion from Gauntlet Press (2008) by Matthew Bradley, Stanley Wiater, and Paul Stuve. This is 569 pages. There is a Citadel Press trade paperback called The Twilight Zone: The Dark Worlds of Richard Matheson from 2009 that is 382 pages. I don't know if trade paperback is a cut down version or what. Appears to be the reference you want if want information on Matheson.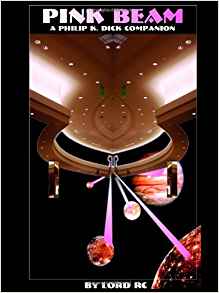 Philip K. Dick: Pink Beam A Philip K. Dick Companion by "Lord RC" appears to be an exhaustive analysis of his works. An interview is contained in it.
William F. Temple: An English science fiction writer from the 1930s to the 60s. Mike Ashley's The Work of William F. Temple: An Annotated Bibliography & Guide by Borgo Press (1994) contains an essay by Arthur C. Clarke, a short biography, a chronology, and some lit-crit pieces. Very much fits the pattern of how a bio-bibliography should be.
Greenwood Press is the publisher of a number of bio-bibliographies.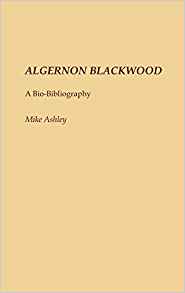 Algernon Blackwood: A Bio-Bibliography (1987) by Mike Ashely. This contains a foreword by Ramsey Campbell. Amazon has this description: a user's guide, and a short but detailed biography revealing much new material about Blackwood's life, and a chronology of dates. The bibliography is divided into four parts: works by Blackwood, adaptations of his work by others, works about Blackwood, and source indices. The listing of Blackwood's works begins with books, and then goes on to short and serial fiction, nonfiction (essays and sketches, and book reviews), poetry and songs, plays and dramas, radio manuscripts, and untraced items.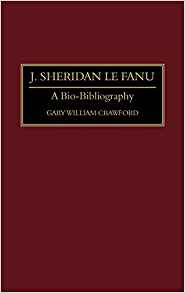 J. Sheridan Le Fanu: A Bio-Bibliography (1995) by Gary William Crawford. I just started reading some Le Fanu before Halloween this year and have enjoyed what I have read so far. Amazon has this description:
"The volume begins with a short biography of Le Fanu, followed by a bibliography of his writings. This bibliography is divided into magazine appearances, books, anthology appearances, and manuscript sources. Entries in each of these sections are arranged chronologically. Annotations comment briefly upon these primary works, and annotations for anonymous works attributed to Le Fanu include the names of those who have assigned these writings to him. The bibliography of secondary sources is also divided into several sections, with entries arranged alphabetically by author."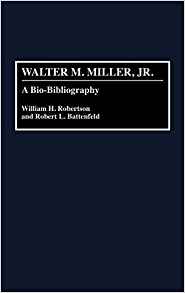 Walter M. Miller: A Bio-Bibliography by Robert Battenfeld and William Roberson (1992). This is the description given: This reference guide presents a complete record of Miller's work and of the resulting criticism. The primary bibliography is divided into books, both English and foreign-language editions; short fiction in periodicals; anthologized works; nonfiction; and adaptations. In the books section, a physical description of English-language first editions is given. Annotations and content notes are provided as appropriate for the other sections, and characters in the short fiction are listed and identified. The secondary material, organized chronologically, contains annotated entries for articles and parts of books, reviews, and dissertations. Also included are a biographical and critical essay on Miller, glossaries of characters and terms and of allusions and other representations in A Canticle for Leibowitz, and individual indexes for both the primary and secondary materials. Title pages, book covers, and jackets of the major works are reproduced.
I have The Best of Walter M. Miller. Not my usual sort of reading but I enjoyed a good number of the stories quite a bit.
The H. P. Lovecraft Companion by Philip A. Shreffler (1977). This is an early one. Description is "A discussion of the fantasy writer's literary theory precedes plot summaries of all his stories, a concordance of his characters, and a guide to his cycle of gods, demons, and monsters." The biography portion may be missing or on the weak side. I would like to compare this book to Sunand Tryambak Joshi's writings on Lovecraft.
I would no doubt spend some time poring through any of these books. I love indices, bibliographies, compendiums.