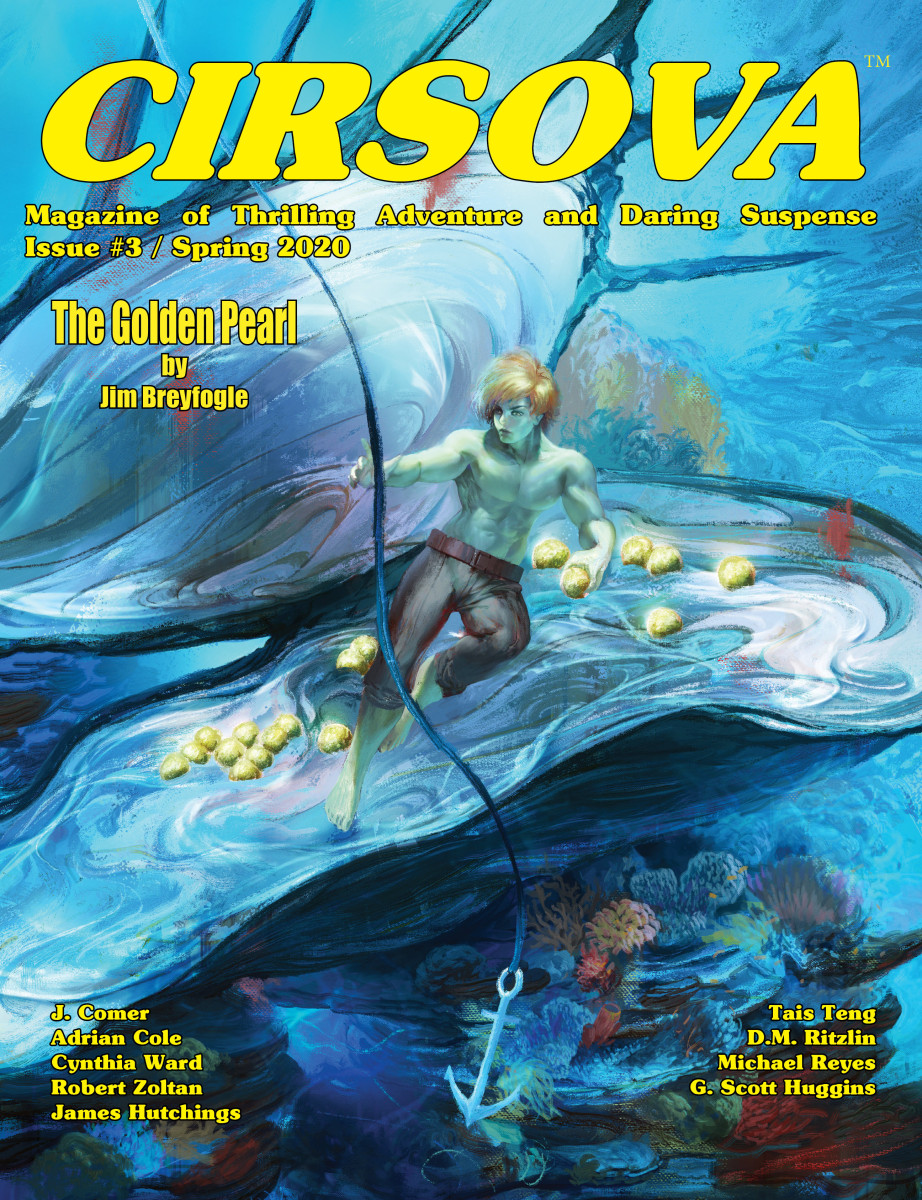 We are in the middle of a small press fiction golden age – Weirdbook, Tales from the Magician's Skull, Storyhack, Heroic Fantasy Quarterly come to mind. It reminds me of the old D.I.Y. attitude in punk and alternative music in the late 1970s though the 80s.
It is hard to believe that I reviewed the first issue of Cirsova four years ago. I just read the Spring 2020 issue (Vol 2, No. 3) and have to say it was a pleasant experience.
I have never heard of Michael Reyes before. "Alpdruck!" is an urban fantasy with the character Clock the Chaos Mage. Lots of astral plane fighting in this story. This might appeal to fans of Larry Correia and Jim Butcher.
Cynthia Ward is a writer I recognize. She goes back to Marion Zimmer Bradley's Sword & Sorceress anthologies. "Pour Down Like Silver" is a femizon story featuring Rhesanna the Swordmaiden. I went into this story with a great deal of skepticism as most femizon stories I have read over the years have been boring. The level of writing is above par and there was an interesting turn of events at the end with the potential for a sequel.
"Lest Darkness Wreck the Stars" by Robert Zoltan is about fourth story of Daeron Vin and Blue that I have read. There is probably the inevitable comparison to the Ur-Fantasy Duo, Fafhrd & the Gray Mouser. Zoltan's duo find a gem while in an out of the way track. The plot takes a turn into H. P. Lovecraft's "Colour Out of Space."
Jim Breyfogle's "The Golden Pearl" is another of his Mongoose and Meerkat adventures. This one has a tropical setting involving the perils of pearl diving.
D. M. Ritzlin wrote "Slave Girls for Sacrifice" as an homage to cheesy barbarian fantasy movies of the 1980s. He succeeded. Imagine this story with big hair and hair spray, spandex, and a synthesizer soundtrack!
"Praying to Thasaidon" by Tais Teng is set in Clark Ashton Smith's Zothique. Teng wisely does not attempt to imitate Smith's writing style. Being set in Zothique, necromancers are involved.
G. Scott Huggin's "Adeste, Fideles" is a space opera. Earthman find what happened to "the Lost Fleet."
Adrian Cole was part of the 1970s small press golden age. "Return of the Dark Brotherhood" is set in his Dream Lords universe but after the events in those books. Science fantasy might be the best way to describe this story. It reads as if Ian Fleming had written a science fiction story for 1930s Weird Tales.
"Outside the Outside?" by J. Comer is a review of the erotic RPG of Hugo Nominated author Chuck Tingle. Comer also looks at a fast food themed RPG Feast of Legends.
So, this issue of Cirsova is heavily weighed towards fantasy-heroic fantasy-sword & sorcery with some other fictional sub-genre thrown in.
Layout is double column in a font type and size that is easy on the eye. No wasted space on the pages. Inside art is minimal. Price is $11.99 for paper or $2.00 Kindle . Order from Amazon.