Today's guest post is the second of the Comics Revolution series written by David Lille about the gatekeeper of the comics market and solutions to the problems it causes. David & Liz Lillie create the Dreamkeepers graphic novel series. You can follow them on a variety of social media platforms including Gab.
*     *     *     *     *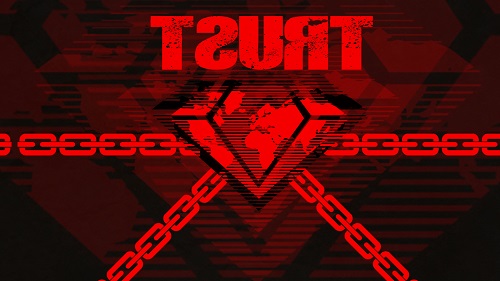 The previous Comics Revolution article sketched out the chaos barreling towards the comic retail market, and the corresponding possibilities available to cultural crusaders battling to reclaim the holy city.
All this opportunity in the comics Direct Market–for creators, retailers, readers, and subcultures–has one looming obstacle. Because it's not enough to offer better content.
I elaborate more on Diamond Comics Distribution elsewhere, but for now it's enough to know that Diamond is not a doorway. It is a wall fortifying the entrenched positions of Marvel and their cronies.
Anyone hoping to penetrate and claim territory in the comics retail market must find an alternate route.
And we can make one.
Diamond is a centrally controlled monopoly, so let's innovate in the opposite direction.
The #ComicShopList is a decentralized modular ordering system that puts all the control in the hands of comic store owners, while exposing them to absolutely zero financial risk.
It's such a simple system, not even Google can censor it.
The #ComicShopList will give retailers unlimited access to anything the crowdfunding and independent market produces, without any need to gamble on up-front inventory purchases, and without any draconian order minimums.
Just how difficult would it be to implement this #ComicShopList? What do comic creators need to do?
To jump in, all a creator needs to do is fill out a universal easy-to-use one-page template. Include your book's cover art, a promotional blurb, and add your pricing & order details. Boom–you've just created a printable pre-order sheet for your book, including slots for customers to sign up.
Stores do have to risk a little something–they must buy a three-ring binder. Possibly a nice one.
Stores will print off any #ComicShopList sheets they like, and clip them into their store's binder. Then, talk with their customers–and start selling pre-orders.
Every store can decide for themselves how many pre-orders are needed to make an order worth their time and effort.
Just like that, comic shops can offer their customers everything–with zero dollars at risk, and without sacrificing any shelf space.
Is this idea basic? Yes. Are there details to iron out? Sure. Should we try?
Imagine if the #ComicShopList caught on.
Customers could walk into their shop, and be the first to submit a #ComicShopList for their latest online discovery. The store owner could engage with his regulars, and show them what everyone else is signing up for. Readers would have an incentive to recruit their friends to reach the pre-order threshold. Store customers would be transformed into an army of talent scouts, with a stake in the performance of their local shop.
Face to face contact, incentivized outreach, engagement between the clerks and customers–it is precisely this kind of local interaction that a physical location can do better than a website. The #ComicShopList amplifies the inherent strengths of a brick-and-mortar storefront, and puts consumers back in the driver's seat.
One drawback is that the idea catches on big-time, and shopkeepers are juggling orders placed to hundreds of different individual creators.
While I like the idea of a decentralized system, that scenario could pose a logistical challenge for stores.
So, what if a distribution company emerged within this system, to help filter the available content, and create a consolidated entity for retailers to more easily interface with?
As it so happens, Chad of the ComicsRKewel podcast is in the process of developing just such a distribution company.
These plans have been on the drawing board for a long while, but I think it's time to make them public.
Because for this invasion to work, it's going to take more than just me tilting at windmills out front. It's going to take a unified contingent of authors, publishers, and especially consumers to lend force to the maneuver.
If we can finally breach this barrier, we'll be staring at a bright field of new opportunities. A glorious future where it doesn't matter so much if Marvel sucks balls, maybe comics can be geared towards what readers want again, maybe stores can benefit from serving a new generation of readers, maybe culture can have some fresh voices in it causing a stir, and maybe we can all have a hell of a lot more fun in a future like that.
So let's do it.
Here's the plan, and what you can do to help, today.
Chad is building the infrastructure for this distribution company now, and I'm prepping the #ComicShopList template for public access.
We need two things from you:
First off–the absolute best content.
Who are the top webcomic creators, the best independent authors, the most renowned names in the crowdfunding market? Whose work, above all else, deserves to be in comic shops?
Give me your personal top ten list in the comments. Include links, so we can get in touch and make those creators an offer.
One requirement for your top ten list–the creators on your list must have actual, physical books available to sell. Because that will be the next step-
We'll strike an agreement with those authors who are ready to join the rush, and gather a sampling of inventory.
Cannons loaded with books, we'll be testing the #ComicShopList with salvos in a bold comic shop or two.
That will be our moment of truth.
Armed with the best independent, crowdfunded, and counter-cultural content, we must release an onslaught of rampaging customers upon the testing ground.
We must pound them with pre-orders, destroy them with dollars. This is our opportunity to showcase what a store stands to gain when they open their doors to us. If we truly have something to offer, it is here that we can prove it.
When we announce our test store, we'll be asking all of you to join in the effort, spread the word, signal-boost like the future of comics culture depends on it.
Because it might.
And obviously, we can't rely on the comic book media to cover any of this–those clueless saps are busy blathering about the progressive (or problematic!) casting decisions for the next Hollywood flop.
Because Hollywood is following in the wake of comics culture, after all. I would love to see what happens if we can actually reclaim this landscape.
If it's to happen, it's up to us.
So mobilize your resources. Diversity & Comics–we'd love to know your take on this idea. Listeners–contact your favorite comic book YouTuber or blogger, your favorite webcomic author, your friends, anyone in the comic world who should join this coalition.
Because coalition it must be–we need all hands on deck.
If we pull together, we can take a piece of this market, save some comic shops, break the corporate stranglehold on pop culture, and put consumers back in charge, at long last.
Take control. This market once belonged to you. Invade it.
Hit us with your top-ten list in the comments, and spread the word.
Coordinate using the #ComicsRevolution hashtag, and watch for the next Castalia House update.