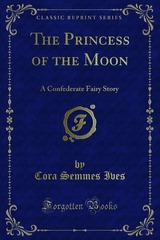 Women have made some truly astonishing contributions to fantasy and science fiction. First wave feminist author Francis Stevens wrote so much like the man that would later become known as "The Lord of Fantasy", she was often mistaken as being one of his pseudonyms. Andre Norton pioneered the style of post-apocalyptic mutant adventure that would ultimately develop into the Gamma World Role-playing Game. Margaret St. Clair– and not J. R. R. Tolkien– would create the template for the Gygaxian Mega-Dungeon that's immortalized in original Dungeons & Dragons and (later) Holmes "Basic" Dungeons & Dragons.
But as awesome as these things are, there is one that went further– that shadowy, feminine figure that is responsible for the whole of science fiction being the awesome, compelling, mind-blowing thing that it would ultimately become. And no, I'm not talking about Mary Shelly. Make no mistake, she was quite the dame. She wrote a seminal work, no doubt about it. But this weird push in recent years to retroactively spin her as some kind of forbear of the fake geek girl of today? That's beneath her.
If you want to lay the honor of creating science fiction at the feet of a mysteriously titillating femme fatale from the depths of the undiscovered past, then there is only one lady that that deserves this tribute:  Cora Semmes Ives, author of The Princess of The Moon: A Confederate Fairy Story.
J. Comer writing at Cirsova has the full story:
Ives begins by stating that she made the story up to amuse children at Mecca Plantation.  A Southern soldier named Randolph wanders after the end of the War. He sees the Moon and wishes to flee there.  A fairy appears from the moon and gives him a flying horse in return for his devotion.  Randolph flies, sees the wrecked Confederacy from the air, and then heads to the Moon- a pacifistic utopia lacking war and slavery.  The fairy is the mother of the monarch ('moon-arch'?).  Her granddaughter is the 'Princess'.  The hero woos her in disguise, is captured, but wins the grandmother's approval after a hallucination which resembles Muhammad's Night Journey.

Thereafter the Yankees appear in balloons bearing carpetbags  (somewhat unsubtly). They bear with them a former slave of Randolph's who is glad to see 'old massa'.  The Yankees steal the Moon-folk's silver spoons, but Randolph pleads for mercy, and the thieves are spared.

What is it possible to say, a hundred and fifty years later, about a story as eccentric as this?  The plot is a stock fairy-tale with a winged horse, swordsmen, and a princess.  The hero is hardly a distinct character. But there parallels to a later work.  A hero transported by a wish to another world?  A swordsman who flies around on his adventures and wins the love of a beautiful princess?  A Virginian Confederate officer? The Princess of the Moon is echoed, decades later, by A Princess of Mars! I am unaware of any direct connection, but further investigation may be fruitful.
Okay, there are maybe a few ankle-biters out there that will quibble over this book's status as the Honest-to-Goodness No Really I Ain't Joking I Totally Mean It's The First Science Fiction Novel Evar. But I have to ask you this one question: Is there really any other type of story that more deserves to be classed as the definitive, most awesome, most thrilling science fictional concept  that deserves to be written and rewritten, stolen, re-purposed, refurbished, and revived in perpetuity?
I don't think there is.
If you're on the fence about this, then let me recommend A. Merritt's The Ship of Ishtar, Leigh Brackett's The Sword of Rhiannon, and Jack Vance's City of the Chasch. These timeless tales more than anything else capture what science fiction is all about.
—