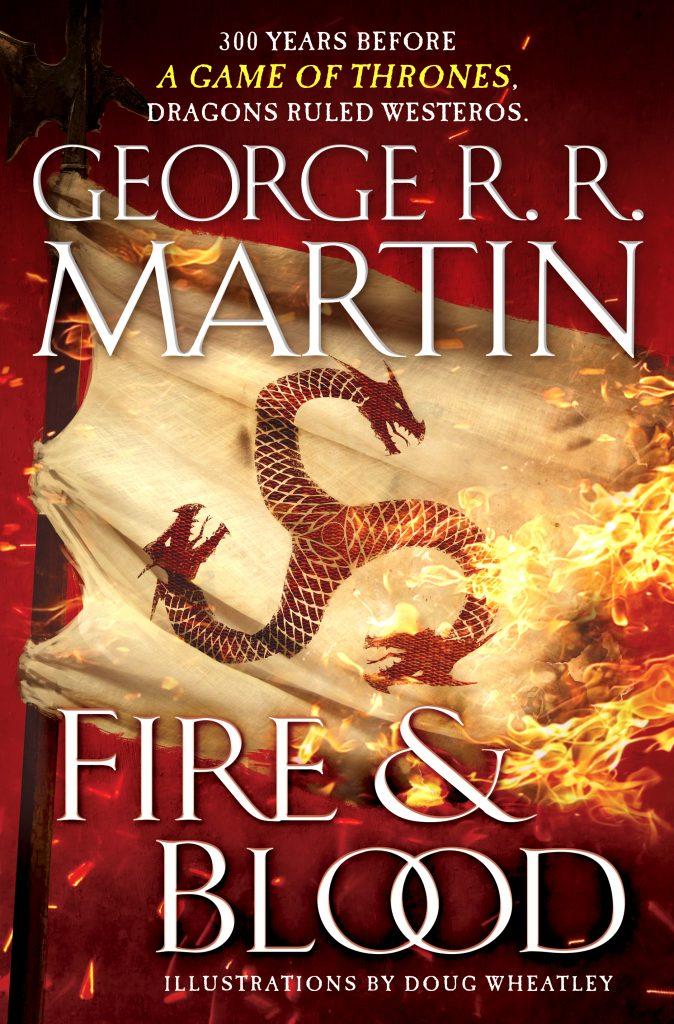 George R. R. Martin was on the Stephen Colbert Show Wednesday night. Colbert asked him about The Winds of Winter. Colbert said to him:
"Aren't you supposed to be finishing The Winds of Winter this entire time? Not to add to the chorus of 'what has taken so long,' but this is a 700-page detour!"
Martin had this to say in an interview with Entertainment Weekly:
"I know there are a lot of people out there who are very angry with me that Winds of Winter isn't finished. And I'm mad about that myself. I wished I finished it four years ago. I wished it was finished now. But it's not. And I've had dark nights of the soul where I've pounded my head against the keyboard and said, "God, will I ever finish this? The show is going further and further forward and I'm falling further and further behind. What the hell is happening here? I've got to do this."
Fire & Blood by Martin came out on November 20th. That is his long history of the Targaryen family in events leading up to his A Song of Ice and Fire series. Parts of it have appeared in the Martin-Dozois anthologies including Dangerous Women, Rogues, and The Book of Swords. Narratives with lots of fratricide and incest.
Let's recount the sequence of publishing for Martin's epic fantasy series:
A Game of Thrones          1996
A Clash of Kings                1998
A Storm of Swords           2000
A Feast for Crows             2005
A Dance with Dragons   2011
So Martin was getting a large novel out every two years with the first three books. Then it took five years for the fourth, and six years for the fifth. He is now up to seven years for book six and counting. I would not hold my breath anytime soon that The Winds of Winter will be in bookstores next year. The final novel A Dream of Spring has been mentioned as "perhaps."
So, a good chance this series will never be finished. Back around 2003, I used to go to Amazon and read hate reviews for amusement of the latest Robert Jordan big, fat fantasy. There were a lot of negative reviews by former fans angry that Jordan was just taking up paper space and not advancing the story.
I gave up on Martin after A Feast for Crows. He was spinning his wheels. The series had become a fantasy soap opera.  Looking back, the series was a soap opera from the beginning.
I have read the three Targaryen family pieces in the anthologies though without enthusiasm.
Neil Gaiman wrote a piece in 2009 called "George R. R. Martin is not your bitch." I disagree, I signed on reading A Game of Thrones over Memorial Day weekend in 1997. I read each succeeding book as they came out.  When the wheels came off after the third book, I walked away. It might not have been a written or verbal contract but it was a reader-author contract. Martin broke it.
How many fans out there have been on board since 1996 waiting for that hope that Martin will carry himself across the finish line and finish the series?
I read modern fantasy anthologies but few fantasy novel series. I became very wary of tackling any unfinished series. I would imagine publishers have also.