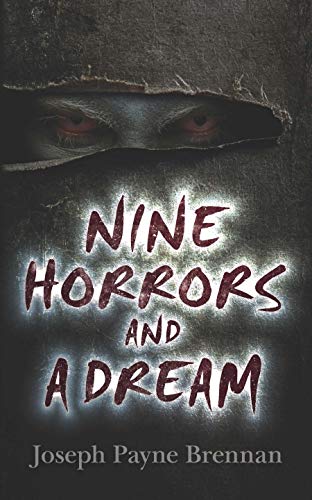 I have written in the past for my fondness for the fiction of Joseph Payne Brennan. He has been out of print for a very long time. Now, Dover Books has put out two trade paperback reprints of his two paperback horror collections.
Nine Horrors and a Dream was originally an Arkham House hardback and then a Ballantine paperback. This collection includes classics including "Slime" and "Levitation." Still a good introduction to Brennan. Price: $9.95
The Shapes of Midnight is the 1980 Berkley paperback with the Stephen King introduction. There was some overlap with Nine Horrors and a Dream in contents in that "Slime" was in both books. This new edition has 10 instead of 11 stories eliminating "Slime." Price is $12.95.
You can order from Amazon or directly from Dover Books. This is a good way to get 20 of Brennan's stories in the horror genre. Now to get his westerns and sword-and-sorcery stories reprinted.