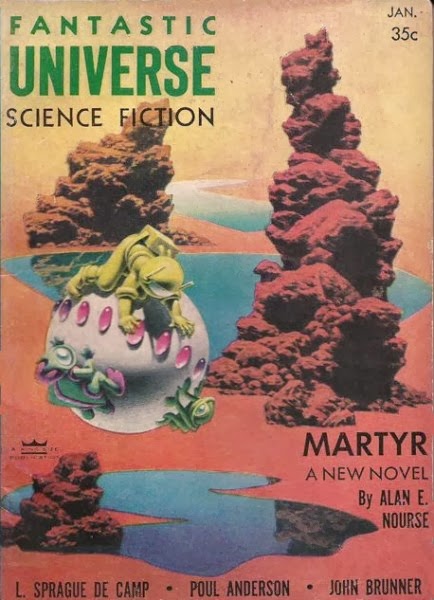 Last week, I discussed collecting Poul Anderson's sword and science stories into a hypothetical mass market paperback collection. There are two other categories: historical and fantasy to be covered.
Historicals:
Unnatural Enemies                          The Ultimate Dinosaur                   1992
The Long Remembering                F&SF                                                   Nov. 1957
The Forest                                          Moonsinger's Friends                     1985
Son of the Sword                              Adventure                                           Jan. 1952
Who Were the Aesir                       Amra Vol 2, #3                    1959 (non-fiction)
The Bog Sword                                  The First Heroes                                2004
The Peat Bog                                      Homeward & Beyond                     1975
The Trader and the Vikings           Jack London's Adventure Mag    Oct. 1958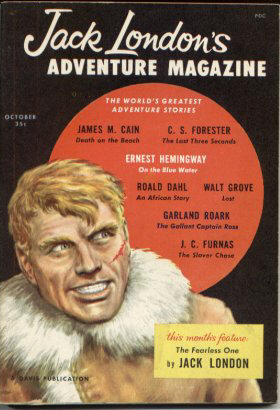 Fantasy:
The Valor of Cappen Varra           Fantastic Universe                           Jan. 1957
Gate of Flying Knives                      Thieves' World                                   1979
The Lady of the Winds                    F&SF                                          Oct-Nov. 2001
Strength                                              The Magic May Return                   1981
Faery Gold                                          The Unicorn Trade                           1984
The Tale of Hauk                               Swords Against Darkness              1977
On Thud and Blunder                     Swords Against Darkness III         1978 non-fiction
The Art of Robert Ervin Howard            Amra V2, #1             1959 non-fiction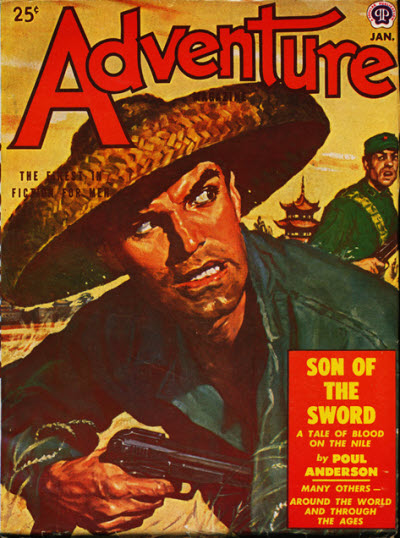 A guesstimate of the historical collection is around 220 pages. The fantasy collection would around 211 pages. That is dependent on font size, margins, etc. I was not sure if there would be enough in both categories to fill out a slender paperback. Luckily, many of these are novelettes and novellas. The inclusion of some non-fiction pieces also fills out the contents.
"Unnatural Enemies" is a tale of an Elasmosaurus vs. a prehistoric shark in the late Cretaceous. I was thinking how little really good dinosaur fiction there is. "The Long Remembering" is racial memory. "Son of the Sword" is late New Kingdom Egypt.
A shame that Poul Anderson did not write more stories featuring Cappen Varra. There are three stories as it stands. "Strength" is set in Larry Niven's Magic Goes Away universe and cowritten by Mildred Downey Broxon.
Back in the 1990s, Tor Books reprinted some of Richard Matheson's classic novels such as I am Legend and The Incredible Shrinking Man. Those are short novels so the editor at Tor (David Hartwell?) filled out the book with some short stories. An option would be to reprint the fantasy stories with classic Poul Anderson novels. Three Hearts and Three Lions is only 167 pages in the Berkley and Ace paperback editions. You could add the Cappen Varra stories which would fit rather well as add-ons. "The Tale of Hauk" would fit well as a pendent with The Broken Sword or Hrolf Kraki's Saga.  "The Peat Bog" and "The Bog Sword" could be added to The Golden Slave. "Son of the Sword" could be added to The Dancer From Atlantis.
I think I have more science fiction novels by Poul Anderson than any other author. Writing about him makes me want to revisit some old favorites.