Fiction (DMR Books): I have a real attachment to the supernatural tales that appeared in what is often called the golden age of the English ghost story.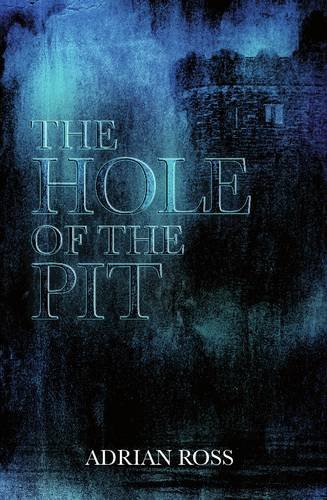 Ranging from around 1880 to somewhere in the 1920s its boundaries are as vague as its achievements are remarkable.  For a time, in that difficult to imagine world in which fiction had yet to solidify into specific genres, any author might try his or her hand at a tale of the supernatural, writing primarily motivated by the desire, as M.R. James put it, to make the reader feel "pleasantly uncomfortable."  While dozens of authors who would later distinguish themselves
Genre (Perilous Worlds): Sometimes it seems like the myriad sub-divisions of the fantasy genre cause more confusion than clarity. Terms like Epic and High Fantasy are often used interchangeably, labels like Sword-and-Sorcery and Dark Fantasy are commonly applied indiscriminately, and books with seemingly nothing in common can be found right next to one another in the fantasy section. A novel set in modern times featuring a heroic, magic-wielding protagonist and one set in a medieval-flavored secondary world devoid of the supernatural and concerned with the selfish adventures of an amoral rogue are both works of fantasy – but if only one of those sounds like a book you'd want to read, it helps to be familiar with the broad categories of contemporary fantasy.
Weapons (Future War Stories): Any leap forward in design, fashion, and/or technology can be greeted as the harbinger of the future or a laughing stock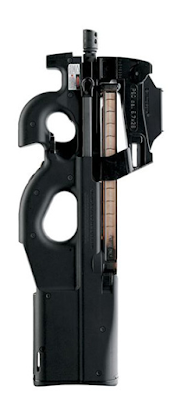 by the masses. While this can be applied to personal electronics, clothing, and architecture; it can also be applied to firearms. During the 1980's, the western nations invested heavily in advancing weapons technology to overcome the numerical superior of the Warsaw Pact. This was the time of cutting edge weapon system like the Apache attack helicopter, the M1 Abrams, the Steyr AUG, night vision, laser sights, and the H&K G11.
Weapons (DMR Books): Hank Reinhardt would have turned eighty-five today. Though I never knew him personally, Hank affected my life in some unique ways and he shall receive due honor from me for that. If you don't know who Hank Reinhardt was, check out the hyperlink above or read on.
I first learned of Mr. Reinhardt when I bought the DAW sword and sorcery anthology–quite possibly the greatest ever published–Heroic Fantasy. Hank was co-editor of that book along with Gerald W. Page.
Art (CBC News): Semi-nude women, sadistic soldiers, and animal attacks aren't exactly high art.
Yet those were themes that appealed to the millions of men who read "sweat magazines" — adventure digests sold across North America from the 1940s to the 1970s​.
Publications like Man's Story, World of Men, and Man's Epic weren't exactly pornographic — but were the opposite of politically correct.
Authors (Socialist Jazz): Theodore Sturgeon was by all accounts a confounding personality, genial, personally irresponsible, questioning many of the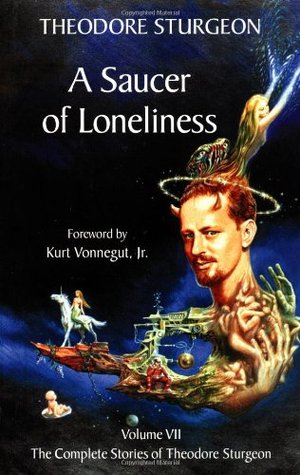 more basic matters of human relations, perception and emotion, and a man who could certainly write a sentence…and then be hung up by how badly he'd done so for years-long writer's blocks. And yet managed to be very prolific over a long if troubled career.
Art (Mens Pulp Mags): Simply put, Samson Pollen was one of the greatest of the many artists who provided illustrations for the men's adventure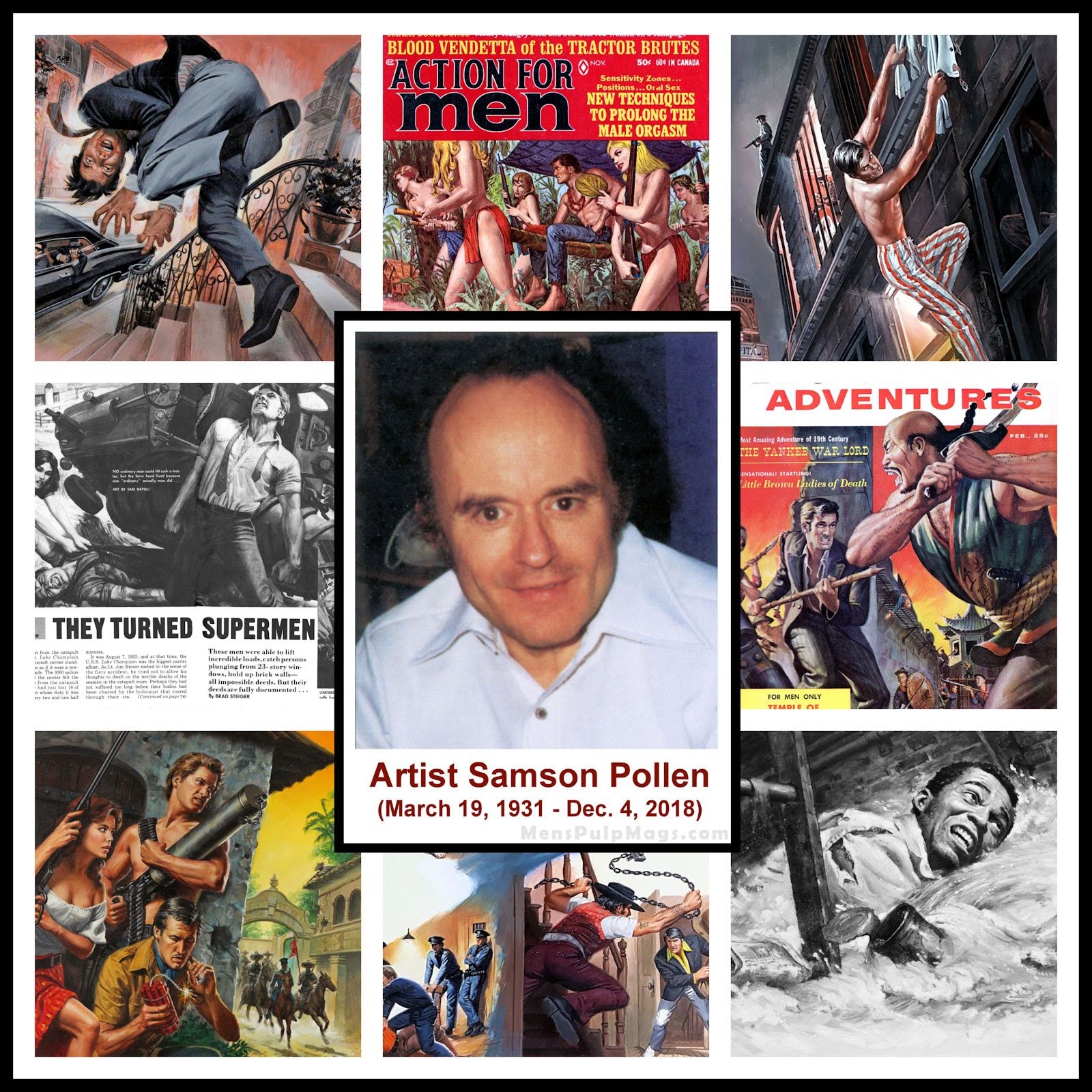 magazines (MAMs) that flourished from the early 1950s to the late 1970s.
My publishing partner Wyatt Doyle and I had the good fortune and the honor of working with Sam on two books featuring his artwork before he passed away in December of 2018.
The first, POLLEN'S WOMEN: THE ART OF SAMSON POLLENwas published last year. It quickly became one of the best-selling books in our Men's Adventure Library series, which features classic MAM stories and artwork.
Fiction (Perilous Worlds): If you love The Hobbit and The Lord of the Ringsand want to follow the third road of the J. R. R. Tolkien fantasy triad, these first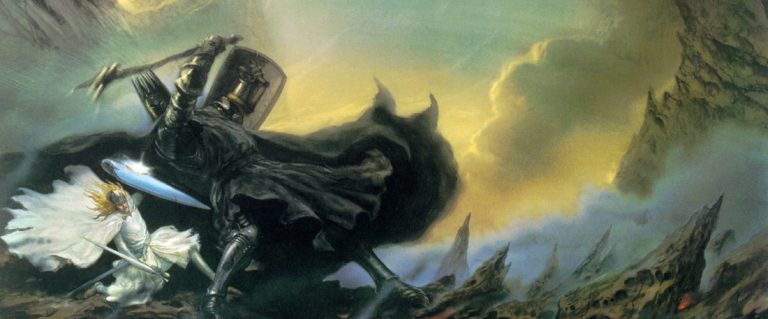 words of The Silmarillion might trick you into putting the book back on the "May Read … Someday" shelf, right beside War and Peace and Les Misérables.
I'm making a plea for you not to shelve it. Or for you to reach up to the shelf and take down Professor Tolkien's 1977 volume of the Elder Days of Middle-Earth and try again. Too many people have let The Silmarillion's reputation for difficulty—and its actual difficulty—keep them away from discovering what may be one of their favorite works of fantasy.
Fiction (Tellers of Weird Tales): A month ago I wrote about Vikings and other medieval subjects on the cover ofWeird Tales, and out of that I received a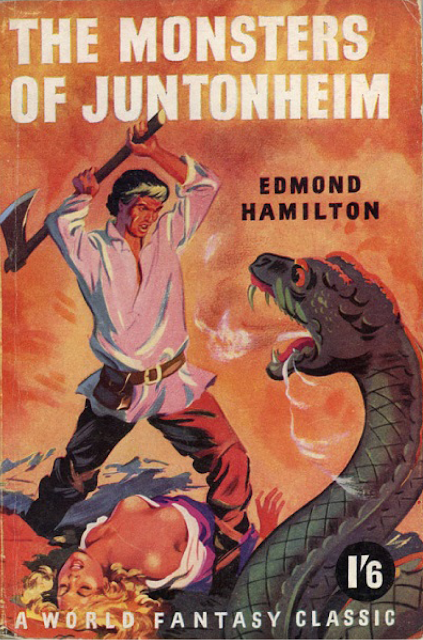 couple of comments from readers about Viking fantasy stories. That got me thinking that there may be a missed sub-sub-genre of fantasy and science fiction dealing with those men and women of the north, with their winged and horned helmets, long, braided hair, conical breastplates, and raiments of hide and fur. So here is a first shot at stories of Vikings and Norsemen, with some also of Saxons, Geats, Goths, and other early northern Europeans thrown into the mix.
History (Men of the West): The Turk has long been known as the "sick man of Europe," and the story of the Ottoman Empire for a hundred years has been a tale of gradual dismemberment. Thus it is no easy matter for us to realize that for centuries the Ottoman power was the terror of the civilized world.
It was in 1358 that the Ottomans seized Gallipoli, on the Dardanelles, and thus obtained their first footing in Europe. They soon made themselves masters of Philippopolis and Adrianople. A crusading army, gathered to drive the Asiatic horde from Europe, was cut to pieces by the Sultan Bajazet at Nicopolis in 1396. On the day after the battle ten thousand Christian prisoners were massacred before the Sultan, the slaughter going on from daybreak till late in the afternoon. The Turk had become the terror of Europe.
Authors (A Shiver in the Archives): The legend* has altered in the retelling, from a slip found in Robert E. Howard's wallet after his suicide in June 1936,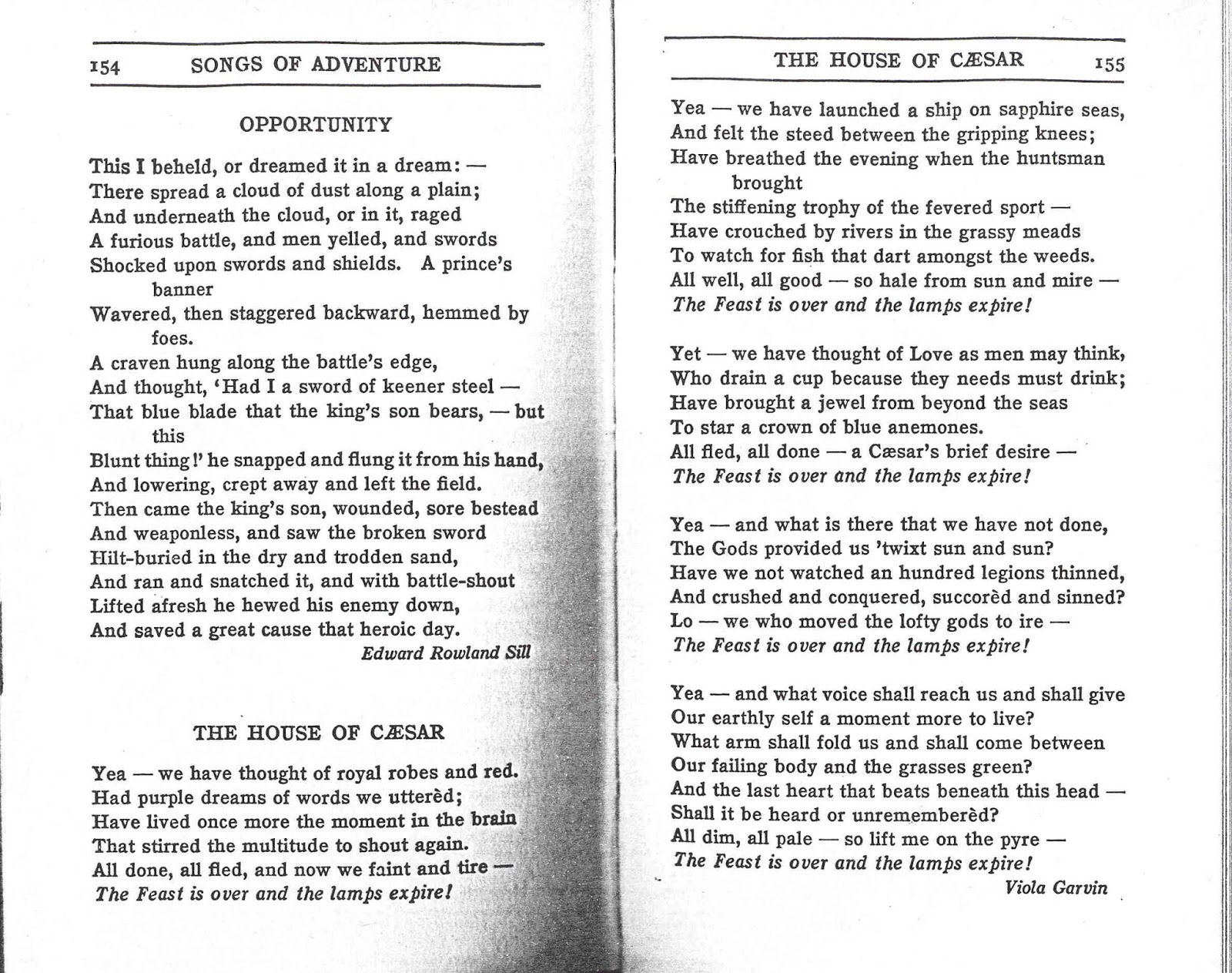 to it being the last thing Howard typed on his typewriter before going out to his car where he shot himself in the head. The couplet is now legendary:
All fled, all done, so lift me on the pyre;
The feast is over and the lamps expire.
Rusty Burke published an article "All Fled, All Done" in The Dark Man: The Journal of Robert E. Howard Studies (Winter 2001), in which he identified Howard's source for the final line of the couplet, a poem titled "The House of Cæsar" by Viola Garvin, which appeared in a poetry anthology Songs of Adventure (1926), edited by Robert Frothingham.  Each of the five stanzas of the poem ends with the line "The Feast is over and the lamps expire!"
Gaming (Table Top Gaming News): These little gems are one of my favorite things, and so when Skullsplitter Dice asked if I'd like to review one of their

sets, and not only that, their first-ever limited edition set, I was like, "(censored) YEAH!!" So, they sent me some dice. I rolled them around a bit, and I'm here to let you know about it.
It's time for another TGN Review. This time, it's the Huntress Limited Edition Dice from Skullsplitter Dice.
Cinema (Kairos): In my work as a freelance editor, I've noticed a common tendency among the current crop of science fiction authors to write books as if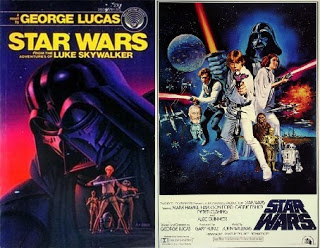 they're writing movies. That practice is understandable since most science fiction and fantasy novels published after 1980 suck, and therefore today's authors are disproportionately influenced by film.
However, writing a novel by playing a little movie in your head and transcribing what you see in your mind's eye hobbles the final product. Because this generation of authors don't read as much as their forebears did, few of them realize the storytelling advantages that books have over movies.
Fiction (Cirsova): Per Michael Tierney, the original fragment that Burroughs wrote was just found this morning.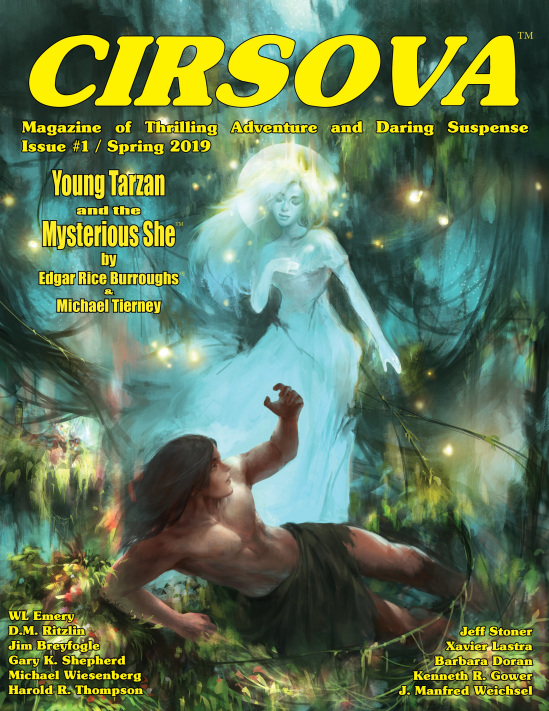 Apparently, Danton Burroughs had sent it to be transcribed by Bill Hillman of ERBzine.com, who has announced today in a thread on the ERBzine facebook group that it is still in his possession!
Danton sent me this ERB handwritten script. I typed it out and returned the typed copy to him. He offered it to a few writers to see if they would be interested in finishing it.
I still have the handwritten copy plus my transcription.
We have updated the copy in the original piece.
Cirsova's spring issue featuring Young Tarzan and the Mysterious She is available for digital pre-order now and physical pre-order in February.
Fiction (Glorious Trash): I had a tough time with this third volume of Conan. In fact I read it over a year ago, but at the time I found myself skimming the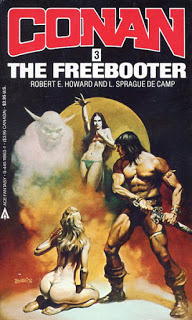 collected stories, to the point that when I "finished" the book I didn't have any idea how to review it! So I waited a while until getting back to the series, only to find my interest again sagging at times.