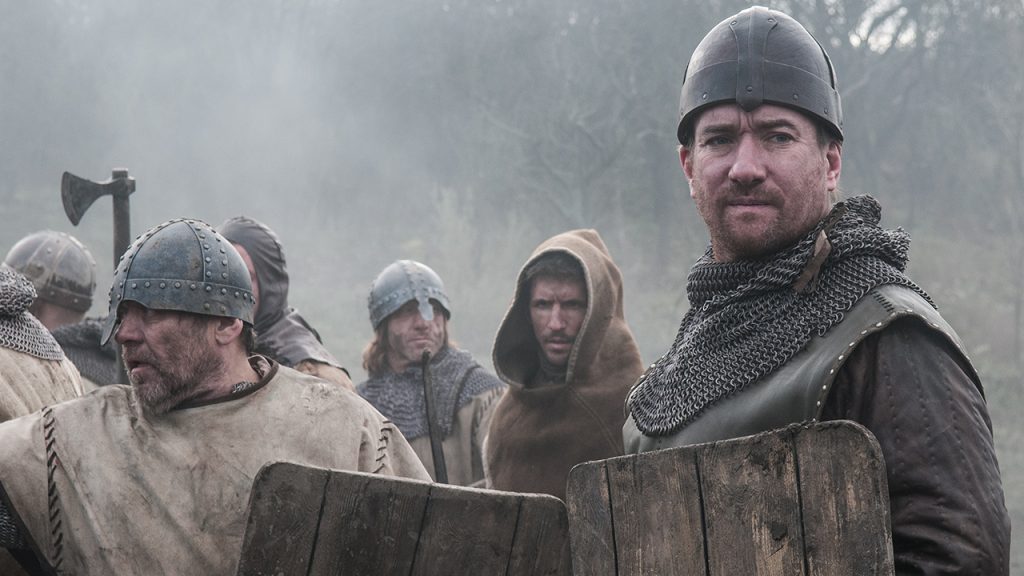 I've heard good things about The Last Kingdom, so I decided to check it out. Judging from the first episode, it's basically Vikings meets Game of Thrones… but without the most aggressively awful elements of each.
It's still bad, though.
Now, I'm no historian. But the Christians depicted in this are just plain stupid. From the boy disobeying his father to hurl insults at boats full of vikings, to the superstitious mother, and on to Priest that nearly drowns a boy while baptizing him. It's embarrassing. You don't look at this and think, "man, I wonder who's going to win… awesome Vikings or cool British people?" You think… "thank goodness the Vikings cleaned out the gene pool to the extent that they did!"
There's nothing in the way of tension there. And no one to really root for. And if you started to, it's all in vain. The whole point here is to create bargain bin Ned Stark and discount Robert Barantheon as quickly as possible so they can be killed off. I would have thought this sort of cheap trick would be worn out by now as it isn't good for much once the shock value has worn off. The thing is… for it to work, the characters have to give off an ongoing protagonist type vibe long enough that you become attached to them. These guys don't. At all.
And the actual protagonist…? Who you don't really notice is a protagonist until he is replaced by a guy this really, really good at standing around, looking cool? His whole arc here is a carbon copy of The Last Samurai. You know the story: dumb American/Westerner/whatever goes off to fight barbarians somewhere. Something goes wrong and he finds himself a captive within their society. Gradually he goes native, with a great desire to earn their respect. Finally, by applying a synthesis of barbarism and civilization, he does stupendously awesome things and makes the bad people feel bad.
It's already a tired plot. But it's especially incoherent here. The writers have already gone out of their way to establish the premise that "Vikings are SMRT, Christians are brain damaged." But this dumb kid that enjoys invoking Woden around his priest and lying about his dad… how does he just spontaneously know to be awesome and honorable and brave (and foolish) when everyone around him is contemptible? And why would a Viking chief– who are all established is being barbarically barbarous, wild, bloodthirsty, and cruel– why would he suddenly see something of value in this boy, enough to inspire him to adopt him and so forth…?
Where do the values come from that make all of this possible? Why… they've essentially been mocked at and sneered at and lampooned for the preceding thirty minutes. It's the same thing as the Game of Thrones story beats. The writers understand that these sorts of scenes have worked pretty well for other creators over the past ten or twenty years. But they have no concept of how to organically set them up in such a way that they reproduce the intended emotional response.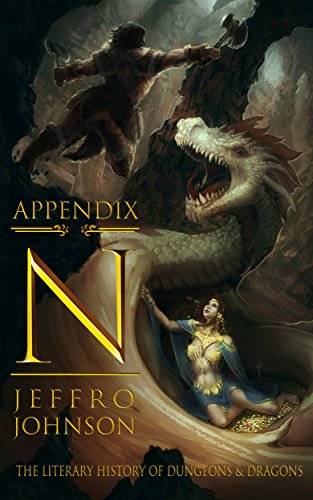 It didn't have to be this way, of course. There's no reason that the writers couldn't have read works from before 1980 such as The King of Elfland's Daughter, The High Crusade, and The Roaring Trumpet. Equipped with a knowledge of the fantasy genre's true history, they might used a broader palette of story elements to produce something different, inspiring, or wondrous. Locked into the least common denominator norms of our contemporary culture, they lack the capacity to even imagine doing something like that. And they don't even know it.
Some day they may stumble across the masterworks of the bad old days of pulp fantasy. They may be shocked by just how good they are and wonder why it is that no one told them to read this stuff before. But the thing is, someone did tell them to check these authors out. His name was Gary Gygax. And it's no accident that the same thing that was essential to getting a robust tabletop fantasy campaign off the ground could have saved these people from producing the utterly forgettable stories that they do.