It's Halloween and as I wrote last week, my reading habits shift towards horror in October. Not so much horror, how many "horror" stories really scare us? Possibly the scariest book I ever read was William Forstchen's One Second After and that is not a horror novel. Horror/weird/supernatural is what we are talking about.
H. P. Lovecraft was my gateway to "horror." I came to Lovecraft through Robert E. Howard. Then from Lovecraft to the anthology Tales of the Cthulhu Mythos, which opened up Weird Tales for me. Weird Tales is still my ground zero for horror. I have worked back to those who influenced Lovecraft. I have read some modern horror.
There is a certain type of story I like to read in October. I burned out on the Cthulhu Mythos a long time ago. I like some of the fiction written during Lovecraft's life time but am really tired of references to the Necronomicon, Cthulhu, or Yog Sothoth. Window dressing of this type is not a short cut to producing a sense of unease. Lin Carter was one of the worst offenders with his Mythos fiction. He just did not have a sense for writing horror.
On the other end, you have modern fiction that revels in extreme scenes of graphic splatter. Sick is not horror.
When it comes to Lovecraft, this time of year, I will revisit the more gothic tales: "The Lurking Fear" or even "The Haunter of the Dark."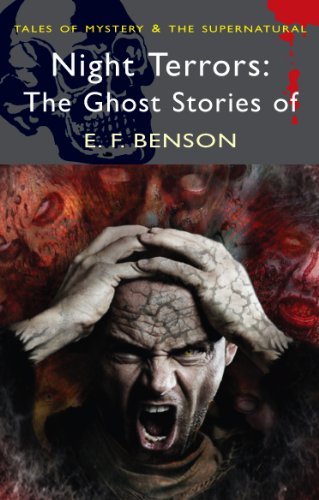 I have read some of the British ghost writers but still making my way through them. Around eight or nine years ago, a friend of mine sent me the Wordsworth volume Night Terrors by E. F. Benson. Benson quickly became a favorite. His stories are fairly succinct and memorable. "Gavon's Eve," "The Room in the Tower," "The Horror-Horn," "The Flint Knife" etc. Benson had six stories in Weird Tales: "Monkeys," "The Witch Ball," "The Wishing Well" are all great. Get that Wordsworth collection. In fact, check out the whole Tales of Mystery and the Supernatural series by Wordsworth. It is an inexpensive way to collect old horror.
Arthur Machen's tales of subterranean Turanian dwarfs abducting girls on lonely pathways is something I revisit now and then. The atmosphere is perfect for October. Machen had a big influence on both Lovecraft and Robert E. Howard. I listened to an audio version of Machen's "The Shining Pyramid" while doing paperwork yesterday. Play Bauhaus' song "Hollow Hills" in the background when reading Machen.
Clark Ashton Smith: The stories set in Averoigne are perfect for this time of year. This cycle is his most gothic. "The Beast of Averoingne" is a near perfect melding of gothic with the cosmic veering into sword & sorcery territory. If unfamiliar with Clark Ashton Smith, Penguin Books has a collection, The Dark Eidolon and Other Fantasies that will serve as an introduction.
Robert E. Howard: Howard could do spooky scenes as well as anyone. Good sword & sorcery has a strong horror element. "Worms of the Earth," "The People of the Dark," "The Hills of the Dead." I am going to go out on a limb and suggest "The Devil in Iron." It was the first REH story I ever read. Khosatrel Khel is a wonderful cosmic horror creature. The story deserves more love.
Donald Wandrei: I am a big Wandrei fan. I view him from a technical aspect, the best writer of Weird Tales. His word use was precise. "Uneasy Lie the Drowned," "It Will Grow on You," "The Painted Mirror," "The Eye and the Finger." Wandrei was good enough to sell stories to Esquire.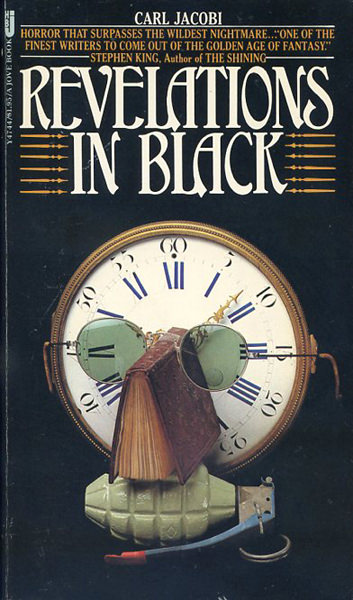 I like Carl Jacobi a lot. Enough that I have all three of his Arkham House collections. Track down the story "Revelations in Black." Some great gothic imagery in it.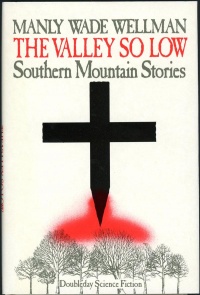 Manly Wade Wellman is a writer who has grown on me over the years. I actually like his later horror stories when he returned to the field. "Rouse Him Not," "Caretaker," "A Witch For All Seasons." It is a shame that the wonderful collection The Valley So Low never had a paperback edition. You can get an affordable edition of Worse Things Waiting.
Joseph Payne Brennan is like Carl Jacobi in writing short, unabashed horror stories with strong atmosphere. Any number of his stories will work for October reading. Dover Books has two slender trade paperbacks in print of his fiction.
August Derleth as "Stephen Grendon." I can barely stomach Derleth's Cthulhu Mythos stories. He just did not have the feel for cosmic horror. On the other had, he could do an English influenced ghost story. "The Extra Passenger" was adapted for T.V.s Thriller and I remember the story. A friend gave me a collection of Derleth's mainstream regional stories. "The Christmas Gift" is a wonderful Christmas story.
I will throw out an oddity. Mearle Prout had four stories in Weird Tales 1933-1939. I read "Masquerade" in the anthology Far Below and Other Horrors (a great anthology). I still remember it 34 years later.
I had a conversation with Darrell Schweitzer at Pulpfest about horror. He pointed out there was a gap with few silent generation writers until horror made a return in the late 1960s.
Karl Edward Wagner's collections' In a Lonely Place and Why Not You and I? have some fine horror if you can find them. There is also a Kane story in Night Winds that is set on Halloween.
Robert McCammon has been called a second rate Stephen King but I like him better. The collection The Blue World is one of the best horror collections of the past 32 years. The novel Boy's Life   is a wonderful novel.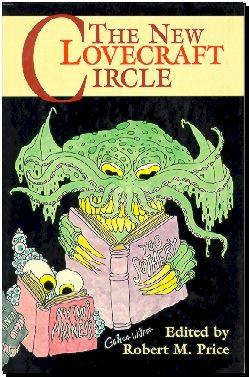 I mentioned the Cthulhu Mythos. A fairly modern story that I really like to use to show how it is done is Stephen Mark Rainey's "The Spheres Beyond Sound." I originally read it in Tales of Lovecraftian Horror #2 in the late 80s. It is reprinted in The New Lovecraft Circle.
This list is by no means extensive, just some favorites this time of year. Feel free to post your favorites and why in the comments.