Weird Tales Remains Dead, Weirdbook Lives!
Sunday , 18, November 2018
Short Fiction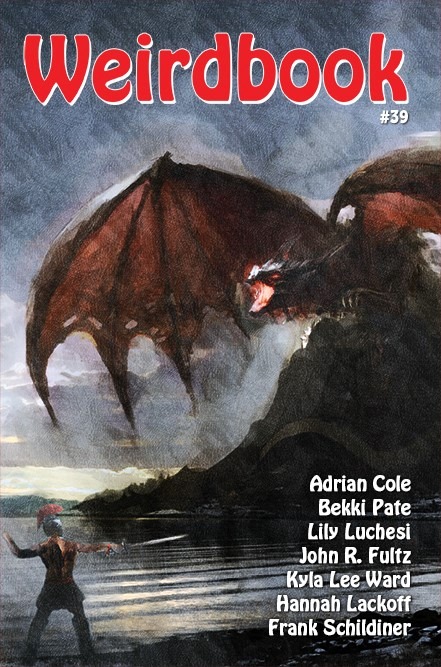 Three years ago, I wrote about the magazine Weird Tales having no issues the previous year and a half. It appears that Weird Tales is dead. After I posted that blog post, I had heard that editor Marvin Kaye was trying to get money together for a new issue. I have not heard a word about the magazine for close to three years.
Maybe it is just as well. The Weird Tales revivals always had the feel of a Franken-magazine about them.
Weird Tales might be dead but a revived Weirdbook is thriving. Doug Draa was involved with the Kaye era Weird Tales. He has moved on to editing Weirdbook the past three years.  Weirdbook was a classic small press magazine from 1968 to 1997 published and edited by W. Paul Ganley. It was a market for writers to develop their writing skills. Richard L. Tierney, H. Warner Munn, Charles R. Saunders, and Joe R. Lansdale were found in those issues. The art was often great also with Steve Fabian providing several covers.
Doug Draa started up the revived Weirdbook with issue #31 in late 2015. He got two issues out in 2016, four in 2017 (!), and three for this year with a Weirdbook Annual on the way. The magazine is up to issue 40 now.  This magazine is the closest you are going to get to a modern day version of Weird Tales. Draa mentioned he would love to get more sword and sorcery fiction. He has rejected Dungeons & Dragons based fantasy sent to him. So send him some old school 1930s style sword and sorcery fiction.
Cirsova #9 was out in September. That makes nine issues in two years. If you want a planetary romance fix, that is your magazine.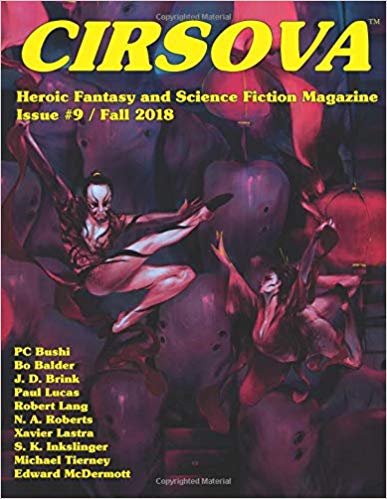 Tales of the Magician's Skull appears to be on a steady schedule. Storyhack's third issue was out in late September. That magazine also appears to be on a steady schedule. The third and last issue of Skelos was from October of last year. It is supposed to have three issues a year so put that title on the endangered list.
Take home message, there are some energetic editors out there who realize a regular schedule is one of the most precious commodities in small press magazine publishing. This is where you create the next generation of writers.