So far we've looked at examples of strong women characters in SFF from both hundreds of years ago (Bradamante) and 20 years ago (Kathryn Janeway). We also talked about Leigh Brackett, the Queen of Space Opera, who made some major waves during the 40's and 50's. So why do I keep coming back to this? Obviously great women characters and writers in scifi and fantasy are nothing new, right?
Well, it doesn't seem to be so obvious! We still have major media outlets and publishers pushing the idea that the genre/industry/fandom have been freezing women out of SFF for oh so long. A part of me cringes at busting out the criminally overused "fake news" tag here, but it really is an apt description of what's going on. The usual parties point to how awesome Wonder Women (who was introduced in 1941) is, and then in the next breath they claim that we desperately need woman super heroes and comics! They blame the Patriarchy for the wane of Brackett's fame, but fall silent when you point out that many great male writers of Brackett's day and earlier have also lapsed into obscurity.
And so we have to keep a light on this. Excellent, respected women writers are nothing new to SFF. Awesome women characters are nothing to new SFF. We've got plenty of examples!
Speaking of which, I was torn this time between featuring C. L. Moore or one of her characters, Jirel of Joiry. So I'll talk a little about both.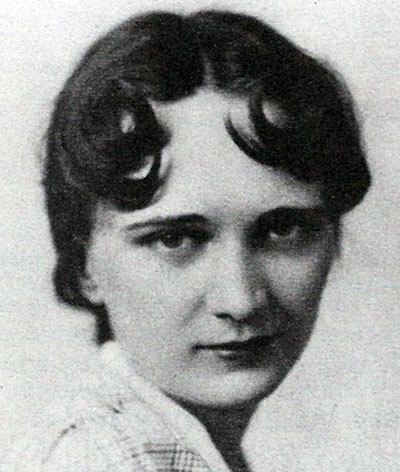 Moore was a contemporary of Brackett's and a well-known and esteemed author of the 30's, 40's, and 50's. She corresponded and collaborated with Robert E. Howard, H.P. Lovecraft, and other influential SFF writers of the time. E.E. "Doc" Smith wrote her a fan letter after her first foray into scifi, and Poul Anderson credited Moore as one of his influences. She was kind of a big deal.
And no, she didn't abbreviate her name because women authors had it rough. It was because she didn't want her employer to find out she was writing science fiction!
So what exactly did she write? Perhaps her most famous character is the roguish Northwest Smith – outlaw and raygun toting star-desperado. Another of her greats is Jirel of Joiry. Full disclosure here: I only just started reading C.L. Moore the other day, and so far I've only read the first two Jirel stories – "Black God's Kiss" and "Black God's Shadow." But I enjoyed them so much that I wanted to share!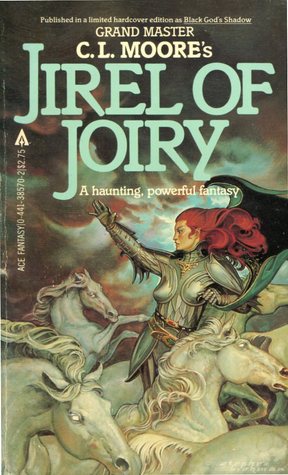 Jirel, like Bradamante, is a warrior woman, a battle vixen. Moore describes her as a fiery-eyed-and-haired beauty, not of the conventional kind, but of a fierce, perhaps Amazonian flavor.
"The face above her mail might not have been fair in a woman's head-dress, but in the steel setting of her armor it had a biting, sword-edge beauty as keen as the flash of blades."
Over the course of the stories, Jirel reveals herself to be possessed not only of the passionate fury so often characteristic of the fairer sex, but also of gentler sensibilities. She is compassionate, and not only raises her sword (both literally and figuratively) against injustice, but also sheds tears when moved to pity.
I don't want to go too much into the plot of the Jirel tales (for I think it best if you explore them for yourself), but if you insist on spoilers, Cirsova has an excellent write-up worth reading. Aside from a very few minor, technical criticisms I could offer of Moore's writing, I was struck by the skill with which she painted her worlds and characters. The influences of Howard and Lovecraft were quite apparent to me almost immediately, and indeed at least the first two stories stand out more as horror stories that happen to be fantasy than fantasy with elements of horror.
Her poetic prose and imaginative descriptions of an "other" world also, for me, evoked a slightly more alien and significantly more hellish version of Lewis Carroll's Wonderland.
All that is to say that the first two tales of Jirel reached me on a level that few authors have been able to. I've read that Jirel was the first and most prominent woman of the Sword and Sorcery genre. Personally I wouldn't place the two "Black God" stories in that basket, but it is looking like the third (and perhaps succeeding) tale(s) may fit the bill.
Either way, I'm already sold on Jirel of Joiry and C. L. Moore, two great women of SFF.
PCBushi can also be found on Twitter or at the PCBushi blog, where he ruminates on scifi/fantasy, games, and other spheres of nerd culture.